Thousands of people have taken to the streets in parades worldwide to celebrate LGBT pride.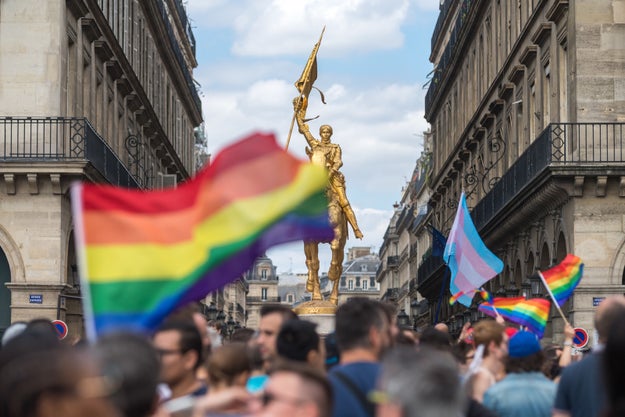 Paris
Barcroft Media / ContributorJulien/Le Pictorium/Barcroft / Barcroft Media via Getty Images
The American Civil Liberties Union tweeted a photo of Manning standing on a float adorned with a rainbow-colored heart.
This year's theme in New York City is "We Are Proud."
Manning, the private first class soldier in the US Army who leaked more than 700,000 military intelligence reports and documents to WikiLeaks in 2010, was released from prison last month. She was originally sentenced to 35 years but had her sentence commuted by then-president Barack Obama in January 2016.
In 2010, when she went by the name Bradley Manning, the soldier downloaded hundreds of thousands of documents relating to the wars in Iraq and Afghanistan and then smuggled them out of her intelligence unit.
While in prison, Manning came out as transgender and changed her name to Chelsea.
Last month, after her release from prison, Manning shared this first photo of herself since her release.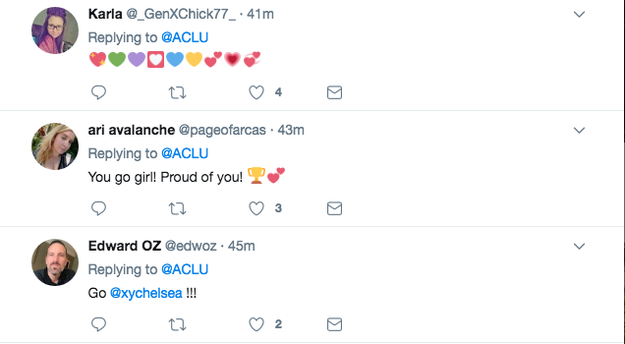 The ACLU did not immediately respond to BuzzFeed News' request for additional comment.
Source: https://www.buzzfeed.com/usnews.xml