An investigation by the Office of Inspector General found no evidence that National Parks Service staff scrubbed records or leaked information to media.
For weeks after taking office, President Trump and his administration falsely claimed the crowd gathered in Washington to witness his inauguration was the largest in history.
[youtube https://www.youtube.com/watch?v=updAZNMns4s&w=560&h=349]
"The audience was the biggest ever," Trump said in a Jan. 25 interview with ABC News. "This audience was massive, look how far back it goes."
White House press secretary Sean Spicer also insisted it was the largest-ever crowd in the first press briefing of the new administration.
"This was the largest audience to ever witness an inauguration — period. Both in person and around the world," Spicer said on Jan. 21 from the White House lectern.
But as a retweet by the National Park Service noted on Jan. 20, there were far fewer people attending Trump's inauguration in 2017 than President Obama's in 2009.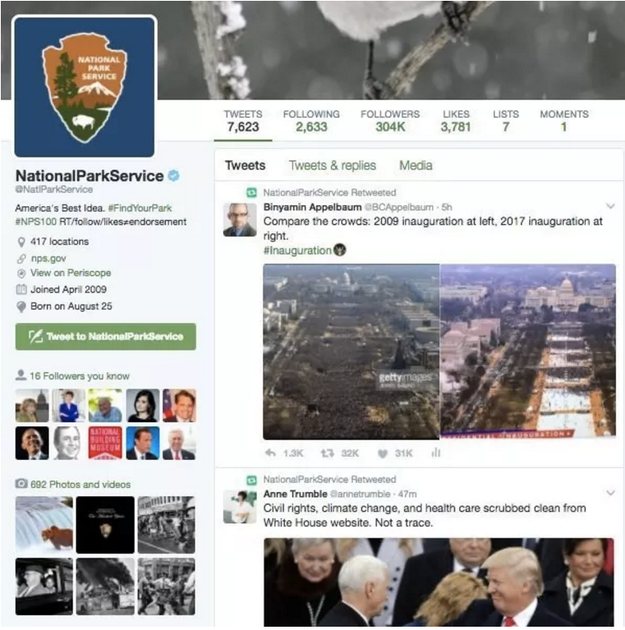 Twitter
---
Source: https://www.buzzfeed.com/usnews.xml