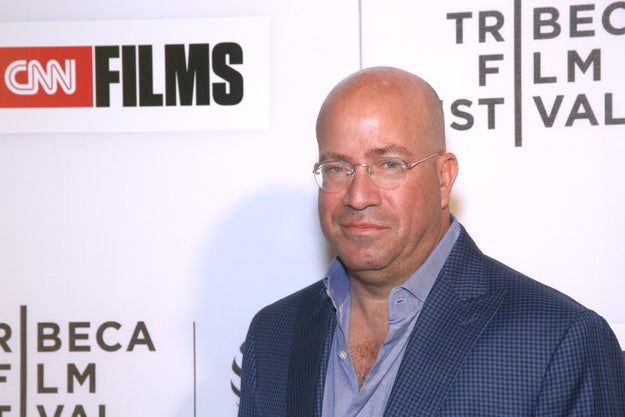 Paul Zimmerman / Getty Images
Conservative activist and provocateur James O'Keefe released an undercover video of a CNN Health supervising producer calling the network's coverage of the Russia investigation "mostly bullshit."
The video was released by O'Keefe's Project Veritas a day after three CNN employees resigned over a deleted and retracted story about Russia, which was first reported by BuzzFeed News. In the video, the producer, John Bonifield, is recorded discussing CNN's editorial focus on the investigations into the Trump campaign's possible connections to Russia.
Bonifield is recorded saying that CNN dedicated airtime to the Russia investigations for ratings — but that he personally ultimately believes the story is "mostly bullshit right now."
"We don't have any big, giant proof," he said. "I just feel like they don't really have it, but they want to keep digging. And so the president is probably right to say, 'look, you are witch hunting me. You have no smoking gun, no real proof.'"
It is unclear exactly who Bonifield is talking to and what the circumstances are — both men seem to have an easy rapport with each other. O'Keefe did not immediately respond BuzzFeed News's request for additional comment.
O'Keefe has claimed he has "a few hundred" hours of secretly recorded video, and explained why he is interested in CNN in this interview with the network's Brian Stelter.
A CNN source told BuzzFeed News that Bonifield is not intimately familiar with the network's editorial choices, and added that CNN executives welcome a diversity of opinions.
"The sense internally is it's not that big of a deal. He's a health producer," the CNN source told BuzzFeed News, adding that it is unlikely Bonifield will be disciplined.
In the the almost nine-minute video, Bonifield — who is based in Atlanta — says he heard second-hand that CNN CEO Jeff Zucker pushed for more Russia-related content. Bonifield has worked for CNN health unit for at least 12 years, according to his LinkedIn profile.
According to Bonifield's second-hand information, Zucker told employees in a meeting after Trump pulled out of the Paris climate accord, "we're done with that, let's get back to Russia."
"I think there are a lot of liberal CNN viewers who want to see Trump really get scrutinized," Bonifield says in the video. "I think if we would have behaved that way with President Obama, and scrutinized everything he was doing with as much scrutiny as we applied to Donald Trump, I think our viewers would be turned off. I think they would have felt like we were attacking him.
Several pro-Trump media outlets shared the video widely on Twitter, including Alex Jones, who tweeted, "CNN has to take the world to the brink of WW3 for rating!"
Sen. Ted Cruz also chimed in:
Here's how Trump's son, Donald, weighed in:
The president also went on a Twitter tirade Tuesday morning about "fake news" and CNN.
LINK: CNN On Edge After Russia Resignations
Source: https://www.buzzfeed.com/usnews.xml