The suspect, who destroyed a similar monument in Oklahoma two years ago, recorded a Facebook Live video of himself driving into the statue.
This monument of the Ten Commandments was installed by workers on the Arkansas Capitol grounds in Little Rock on Tuesday.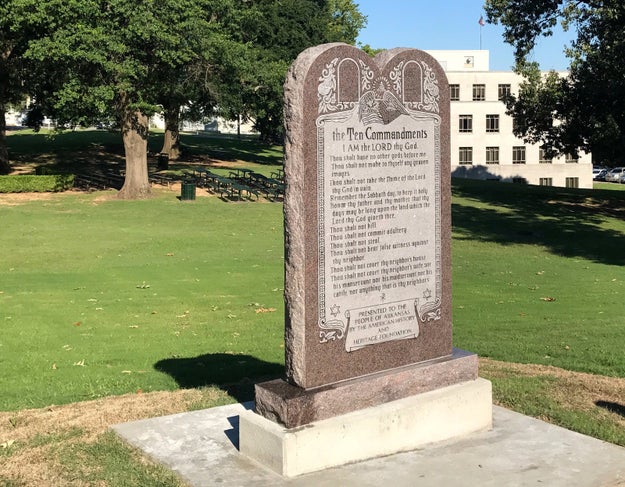 Andrew Demillo / AP
The six-foot-tall piece of granite was funded by a private group, but lawmakers had to pass a law two years ago to allow it to be placed on state grounds.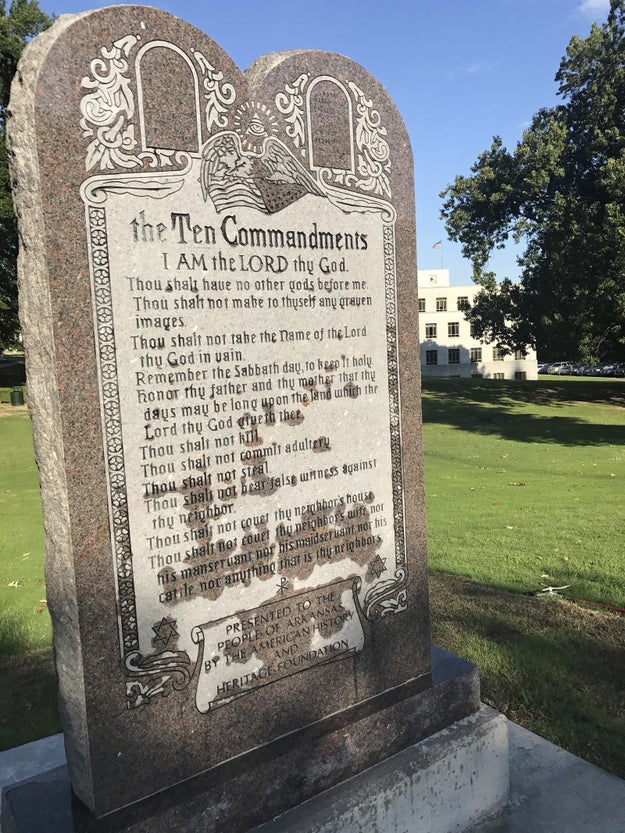 Jill Zeman Bleed / AP
Here's what the monument looked like on Wednesday morning.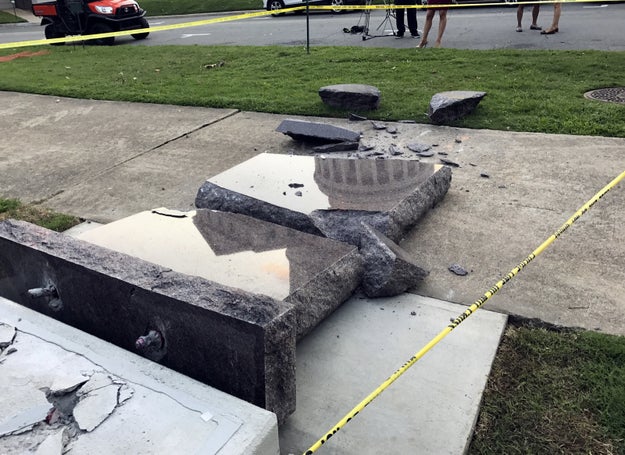 Jill Zeman Bleed / AP
The monument was toppled by a man who drive into the statue shortly before 5 a.m. local time, Chris Powell, a spokesman for the Arkansas secretary of state, told BuzzFeed News.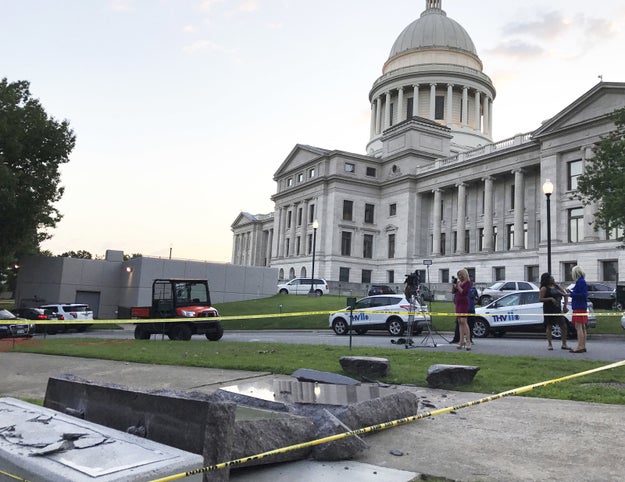 Jill Zeman Bleed / AP
---
Source: https://www.buzzfeed.com/usnews.xml