Popular architecture blog McMansion Hell disappeared earlier this week after its author, Kate Wagner, received a cease and desist order from real estate heavyweight Zillow. But on Thursday, the blog returned to the web and Wagner's attorney's announced she would not be complying with Zillow's demands.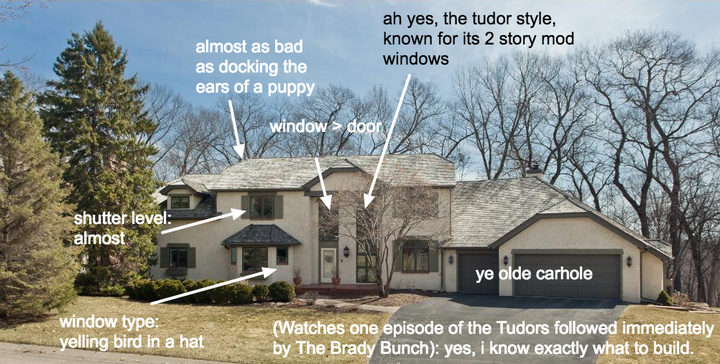 McMansion Hell / Via mcmansionhell.com
Posts on the McMansion Hell blog typically showcase giant homes with funny and sarcastic comments superimposed on real estate listing photos. The blog launched last year and has exploded in popularity in recent months.
Zillow sent its first letter to Wagner on Monday, demanding that she delete all photos obtained from Zillow's website, perhaps the largest and most influential real estate destination on the internet.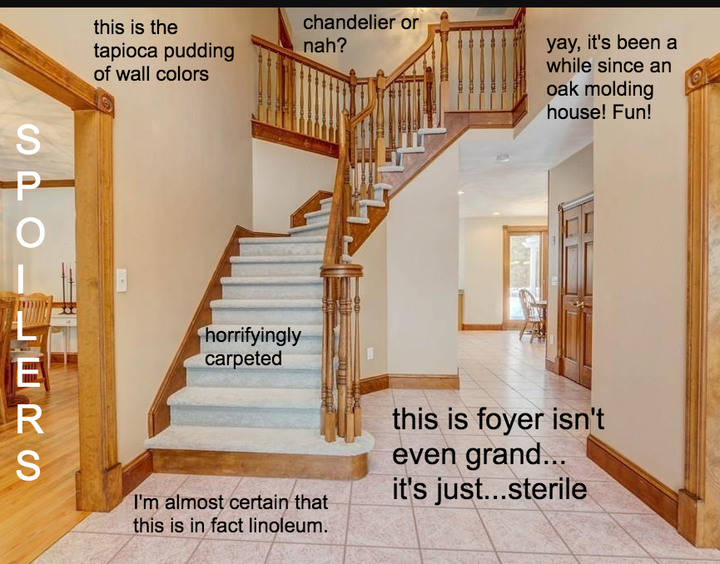 McMansion Hell / Via mcmansionhell.com
Lawyers representing Wagner — a 23-year-old grad student — sent Zillow their response Thursday afternoon. The letter states that Wagner "has no obligation to, and thus will not, comply with Zillow's demands."
McMansion Hell
The five-page letter from law firm Electronic Frontier Foundation argues that "McMansion Hell educates the public about architectural concepts, urban planning, environmentalism, and history."
"The site alternates comedy-oriented discussions of individuals houses with weekly informative essays about urbanism, architecture, sociology, and interior design," the letter continues.
The
McMansion Hell had gone offline Monday after Wagner first announced on Twitter that Zillow had sent her a cease and desist order. When it reappeared Thursday, it still featured plenty of photos with Wagner's characteristic burns.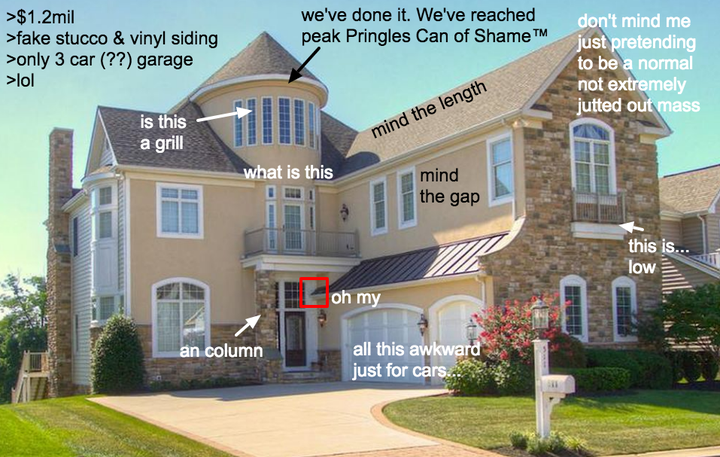 McMansion Hell / Via mcmansionhell.com
The letter from Wagner's attorneys said that she would "not be deleting any posts," but that in the future she will not use photos from Zillow "in the interests of compromise."
"Given this, we sincerely hope Zillow will have the good sense not to trouble a court of law with this matter," the letter adds.
Thursday afternoon, after EFF sent its letter, Zillow announced that it would "not to pursue any legal action against Kate Wagner and McMansion Hell."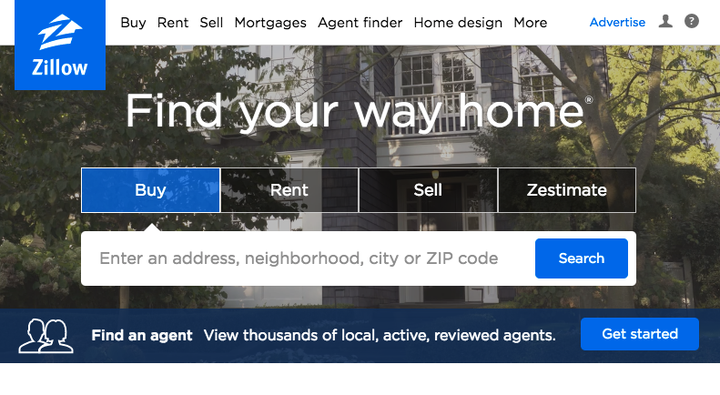 Zillow / Via zillow.com
In a statement to BuzzFeed News, Zillow said that it "was never our intent for McMansion Hell to shut down, or for this to appear as an attack on Kate's freedom of expression."
"We acted out of an abundance of caution to protect our partners – the agents and brokers who entrust us to display photos of their clients' homes," the statement continued.
The company ultimately "had a lot of conversations about this," including with Wagner's lawyers, and decided against moving forward with legal action.
The return of the blog
This is a developing story. Check back later and follow @BuzzFeedNews on Twitter for updates.
LINK: A 23-Year-Old Woman Shut Down Her Real Estate Blog After Zillow Threatened Her
Source: https://www.buzzfeed.com/usnews.xml