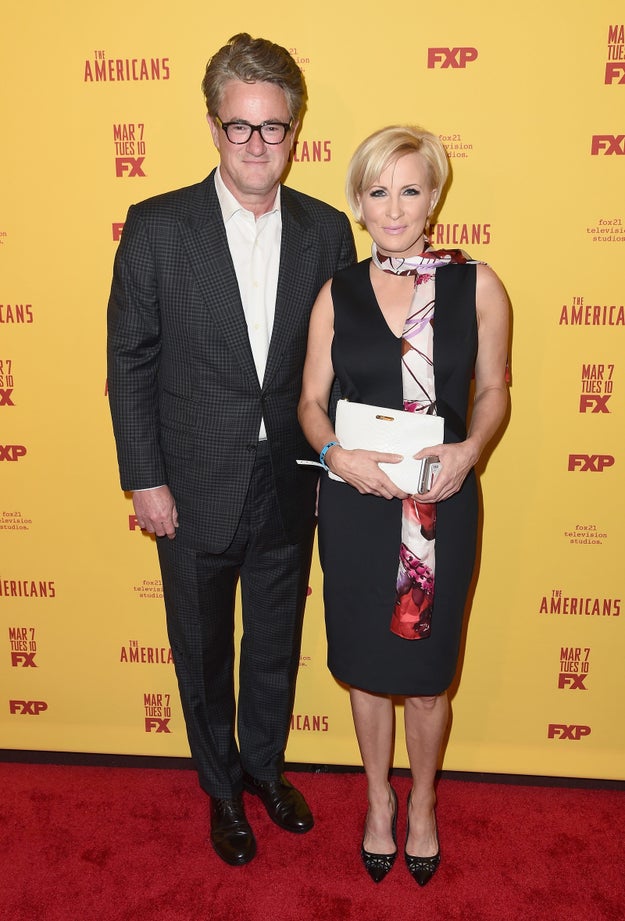 Nicholas Hunt / Getty Images
Morning Joe co-hosts Joe Scarborough and Mika Brzezinski have said the president is "not mentally equipped" to watch their show in an op-ed published in the Washington Post Friday.
In the piece the pair talk about the president's "unhealthy obsession" with their morning show and mentioned how they were once threatened by senior White House officials with negative press coverage unless they asked the president to stop it.
"This year, top White House staff members warned that the National Enquirer was planning to publish a negative article about us unless we begged the president to have the story spiked. We ignored their desperate pleas," Scarborough and Brzezinski wrote.
The TV duo, who are also engaged to be married, said Trump's claims that they asked to join him in Mar-a-Lago three nights in a row is "false," as is a claim that Brzezinski was "bleeding badly from a face-lift."
The two were supposed to be on vacation from Morning Joe Friday but will appear at 7 a.m. to respond to the President's tweets on the air.
Source: https://www.buzzfeed.com/usnews.xml