NBC New York
A man reportedly wearing a white lab coat opened fire at a hospital in New York City Friday afternoon, killing at least one person and injuring others before police later found him dead.
Police told BuzzFeed News that the shooting happened at at Bronx-Lebanon Hospital. Police spokesperson J. Peter Donald tweeted that "one shooter is deceased at the hospital."
The Associated Press and other outlets reported that the shooter killed one person. Police later tweeted that "several others were injured."
Multiple news outlets, citing police, identified the suspected shooter as Henry Bello, whose name appears on a hospital staff list.
The shooting reportedly began shortly before 3 pm. According to the AP, the suspected shooter was wearing a lab coat, which was used to conceal a rifle.
"Everything is on lockdown," a hospital spokeswoman told BuzzFeed News.
Few additional details were immediately available.
Images purportedly taken at the hospital showed what appeared to be people barricaded inside rooms.
Other images from the scene showed officers apparently taking cover behind a truck outside the hospital.
News video from the scene also showed large groups of police officers outside the hospital.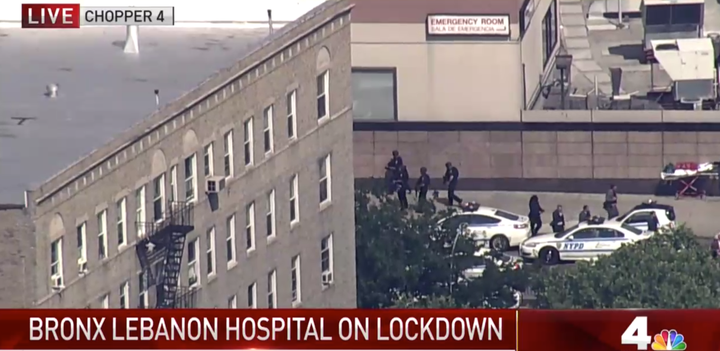 NBC News
Bronx-Lebanon Hospital has operated for more than 120 years and describes itself as the largest voluntary, not-for-profit health care system serving the South and Central Bronx.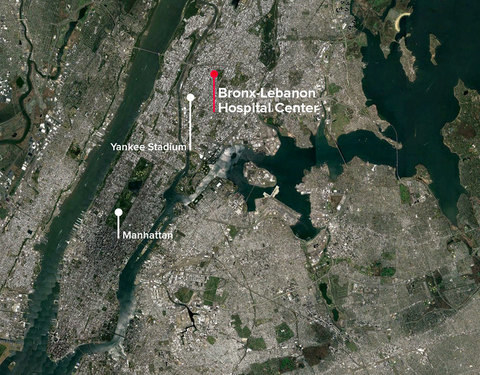 BuzzFeed News // Google Maps
BuzzFeed News reporters Jim Dalrymple II and Mary Ann Georgantopoulos contributed to this report.
This is a developing story. Check back later and follow @BuzzFeedNews on Twitter for more information.
Source: https://www.buzzfeed.com/usnews.xml