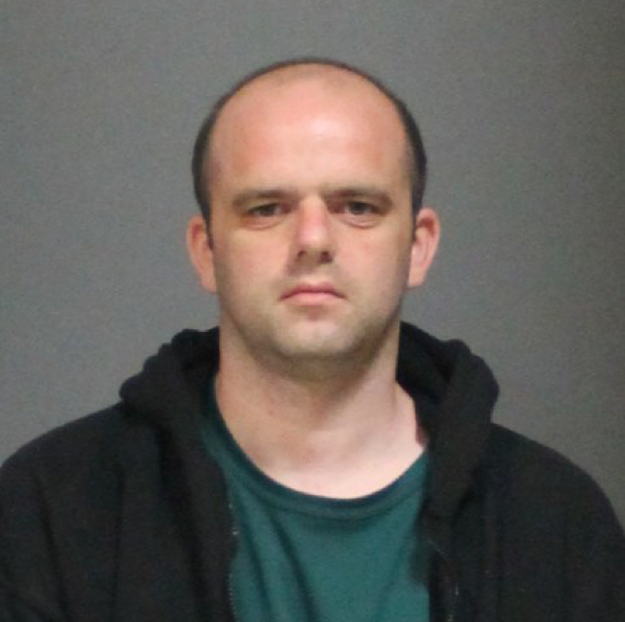 West Hartford Police Department
A Connecticut judge on Wednesday ordered a man to stay away from an elementary school, after he was arrested for scribbling anti-Trump graffiti there as part of what police said was an effort to frame the president's opponents.
Steven Marks, a 32-year-old self-described supporter of President Trump, was arrested on June 29 for writing profane messages at Morley Elementary School in West Hartford on the evening of June 15.
The five or six messages were scrawled on school signs, playground equipment, and benches using a green Sharpie pen, West Hartford Police's public information officer, Lt. Eric Rocheleau, told BuzzFeed News.
Among the messages Marks left were "Kill Trump," "Bernie Sanders 2020," "Death to Trump," and "Left is best," the Hartford Courant reported.
The incident was caught on surveillance camera. After officers released the footage to the media, Marks saw his image on the news and called detectives to turn himself in, police said in an incident report provided to BuzzFeed News.
"He admitted to doing the criminal act and said he regretted it," Lt. Rocheleau said. "He said the reason he did do it was to show support towards Trump by having the other side bash him, to show how the other side is basically crazy enough to go and write stuff on a school playground."
Marks was charged with two misdemeanors, second-degree breach of peace, and third-degree criminal mischief.
After posting $500 in bond, he made his first appearance in community court on Wednesday, the Hartford Courant reported, where a judge ordered him to stay away from the school. The case was delayed until August 2. Marks also agreed to meet with a social worker, prosecutors said.
"It was just a stupid thing I did at the time," Marks told the Courant last week. "It was stupid, stupid, stupid."
Source: https://www.buzzfeed.com/usnews.xml