This is Jerry Brown. He's the governor of California and has made fighting climate change a major theme of his time in office. On Thursday, he took the extraordinary step of announcing that his state would host a global climate summit.
Kevork Djansezian / Getty Images
Brown announced the Climate Action Summit in a video that played at a festival in Hamburg, Germany. The summit will "convene the world's climate leaders," including "subnational governments, businesses, investors and civil society," according to a statement provided to BuzzFeed News.
The summit is scheduled for September 2018.
The summit will be the first time a "US state has hosted an international climate change conference with the direct goal of supporting the Paris Agreement," the governor's office said.
[youtube https://www.youtube.com/watch?v=8ny8NY7Lp5Y&w=560&h=349]
The summit is the latest in California's explicit efforts to resist the Trump administration's climate change policies.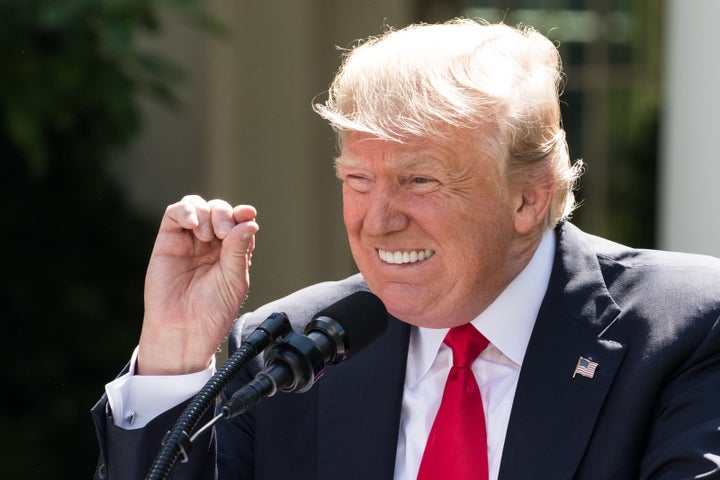 Nurphoto / Getty Images
In his videotaped statement Thursday announcing the summit, Brown said that while President Trump is withdrawing the US from the Paris climate agreement, "he doesn't speak for the rest of America."
"We in California and in states all across America believe it's time to act, it's time to join together and that's why at this Climate Action Summit we're going to get it done," he said.
Trump announced on June 1 that the US would withdraw from the Paris deal forged in December 2015 and aimed at halting rising global temperatures.
Brown and a delegation from California attended the Paris climate talks, evangelizing about the state's climate policies and drawing significant attention.
Immediately after Trump announced the US withdrawal from the Paris deal, Brown, along with governors from Washington and New York, announced the formation of the US Climate Alliance. The governors billed the group as "a coalition that will convene US states committed to upholding the Paris Climate Agreement and taking aggressive action on climate change."
California's efforts to resist Trump's climate policies has involved stepping further out onto the world stage to offer a kind of global counterbalance to the White House.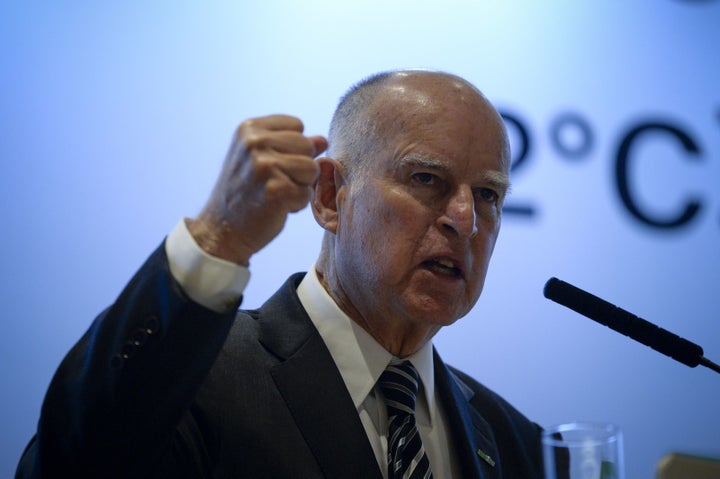 Wang Zhao / AFP / Getty Images
Brown has lobbied participants of this week's G20 summit in Hamburg, Germany, to reaffirm their support for the implementation of the Paris Agreement, according to his statement.
In addition, the governor has been named a special adviser to the UN's next global climate meeting in November, and has met with various world leaders to discuss environmental policies. He also helped form the Under 2 Coalition, a global group that aims to keep temperatures from rising more than 2 degrees Celsius.
Just days after Trump announced the US withdrawal from the Paris agreement, Brown flew to China, met with the president there, and made a deal to combat climate change.
Taken together, this series of global meetings, agreements, and coalitions suggests that Brown and California's leaders supporting him view their jobs as including more than typical state-level duties. They are, essentially, functioning as world diplomats — something that's all the more remarkable because they're touting an agenda that's at odds with the president's.
It's unclear how Trump will respond to the state-level diplomacy. Though he has frequently criticized the Paris agreement, he hasn't commented on Brown's globetrotting or California's attempts to promote climate policy alone.
What is clear, however, is that California has shown no sign of backing down.
"Despite rejection in Washington, California is all in," Brown said earlier this week. "We are fully committed to the Under2 Coalition and the Paris Agreement."
LINK: Trump Announced That The US Is Pulling Out Of The Paris Climate Deal
LINK: More Than 200 Cities And A Dozen States Are Vowing To Honor The Paris Climate Deal After Trump's Withdrawal
LINK: California Was Basically Treated Like Its Own Country At The Big Climate Talks In Paris
Source: https://www.buzzfeed.com/usnews.xml