The protests, which turned violent on Thursday, continued as the summit kicked off on Friday.
Raucous protests in Hamburg, Germany against world leaders meeting there for the first day of the G20 summit continued on Friday, with police deploying water cannons and demonstrators using gas for a second day in a row.
Pawel Kopczynski / Reuters
BuzzFeed News is live from the protests. Watch our footage here:
The protests began earlier this week but escalated on Thursday, after negotiations between police and protest leaders and broke down and grew violent.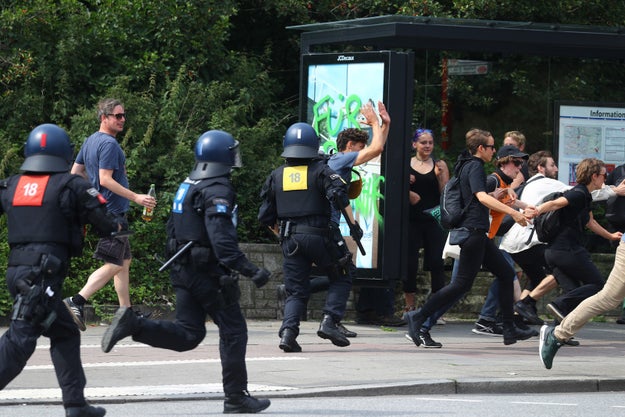 Kai Pfaffenbach / Reuters
Earlier in the day, protesters swarmed around the guest house where President Trump was staying with Melania, delaying her departure.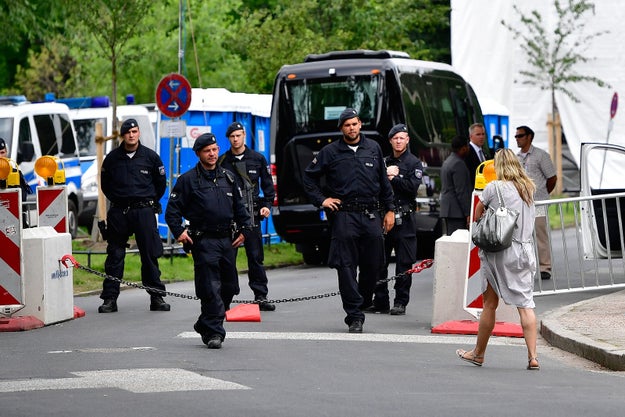 The activists set dozens of cars on fire and attempted to stop leaders from entering the grounds of the summit.
On Friday morning, Melania Trump's spokeswoman, Stephanie Grisham, said: "The Hamburg police could not give us clearance to leave.
"She was prevented from participating in today's spousal program, which she was looking forward to."
Spouses of the world leaders in attendance at the summit were scheduled to take a boat ride, have lunch, and tour a climate control center on Friday.
The first lady tweeted her concern for those who were injured during the protests.
Alexander Koerner / Getty Images
---
Source: https://www.buzzfeed.com/usnews.xml