Handshake/fake news.
President Donald Trump apparently now has an international ally in fighting the type of "fake news" he rails against. It all started on Thursday, when Trump visited Poland.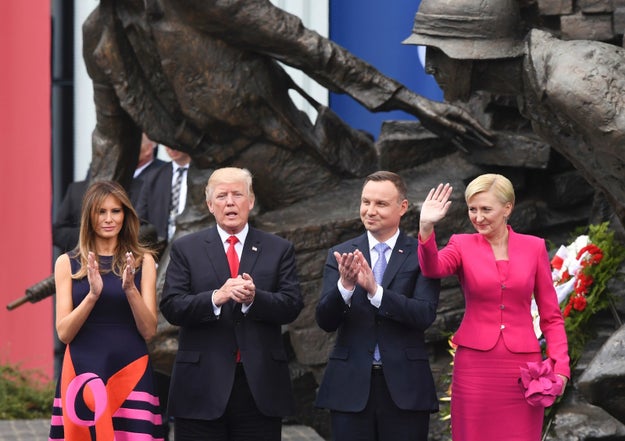 Trump was in Warsaw ahead of the G20 summit in Germany, where he and First Lady Melania Trump met with the president of Poland, Andrzej Duda, and his wife, Agata Kornhauser-Duda.
Janek Skarzynski / AFP / Getty Images
Here's another pic of the four of them.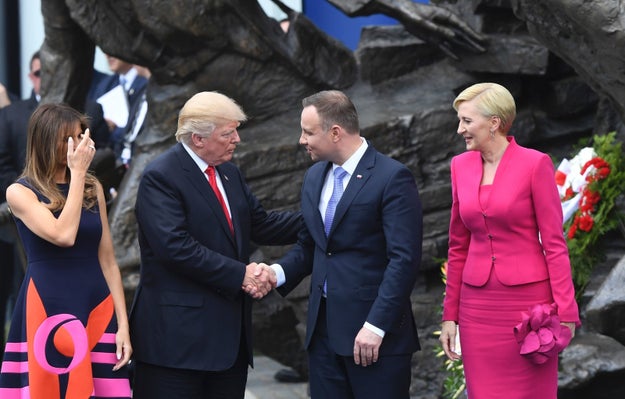 Because handshakes are a v important part of this story.
Janek Skarzynski / AFP / Getty Images
---
Source: https://www.buzzfeed.com/usnews.xml