His name is Spike, and he is a very good boy.
This is Spike, a stag beetle who lives in Japan with his 27-year-old human, an English teacher named Mandy.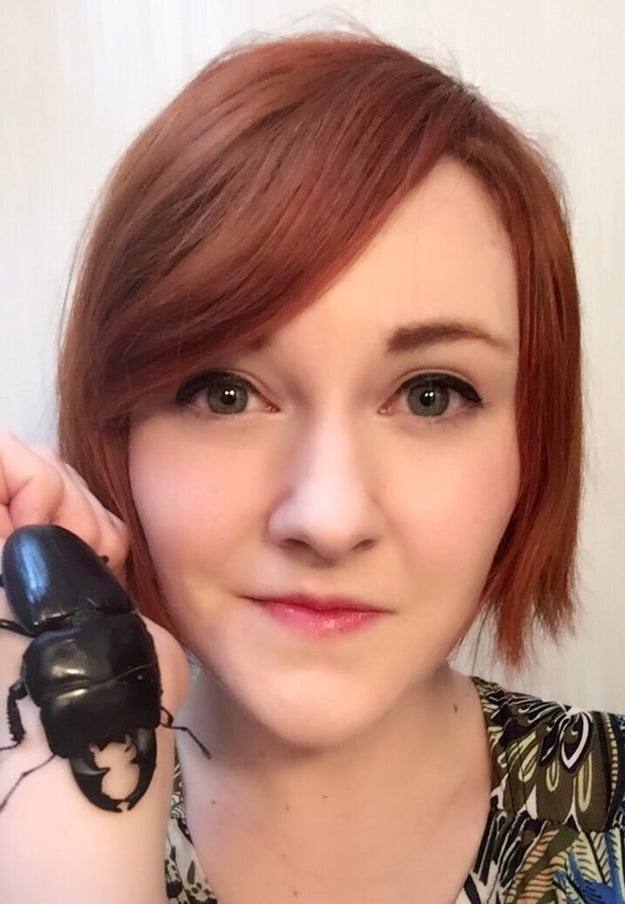 Supplied
Stag beetles are popular children's pets in Japan, Mandy told BuzzFeed News (Mandy asked her surname not be used for this story).
Mandy first became interested in getting a beetle after she saw them being sold at a festival.
She bought Spike around six months ago, and now also has three other beetles named Sally, Julius, and Cleo.
On Monday, Mandy was playing around with Spike, seeing what he could pick up in his mandibles.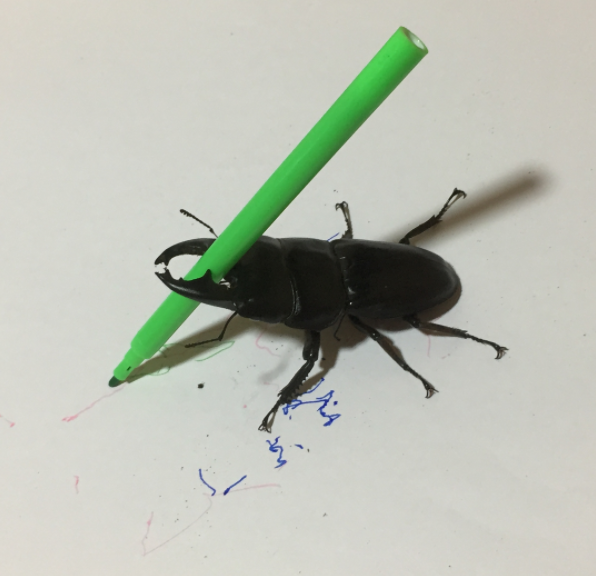 And that's when the greatest artist of our time was born.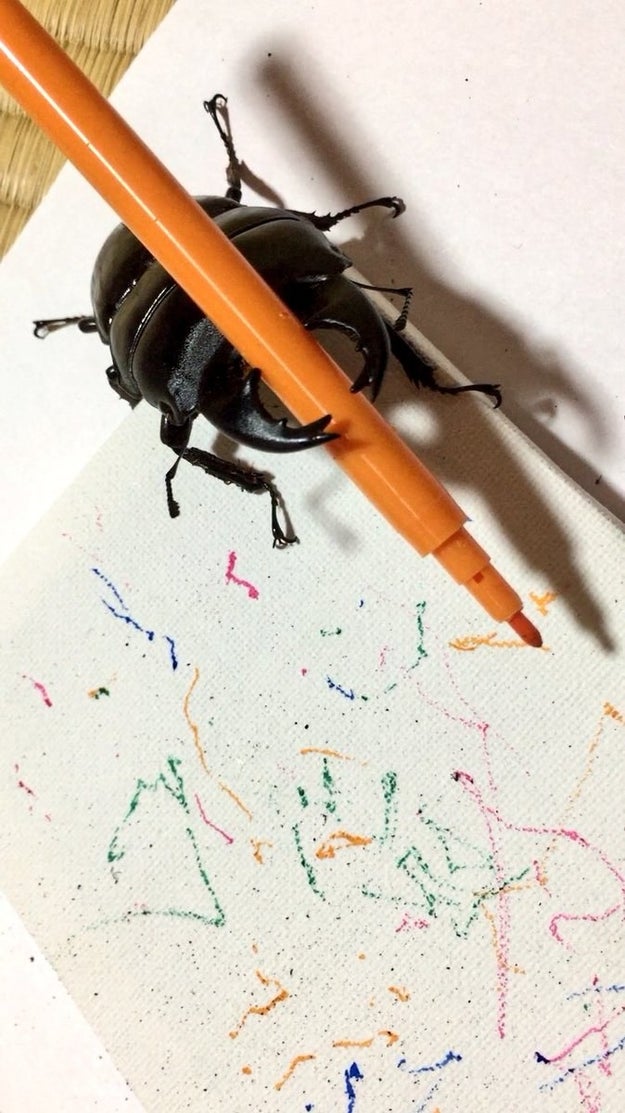 ---
Source: https://www.buzzfeed.com/usnews.xml