The Force is strong with this one.
This is DiAnna Smarsh, a mom from St. Louis, and her 7-month-old daughter, Zelda.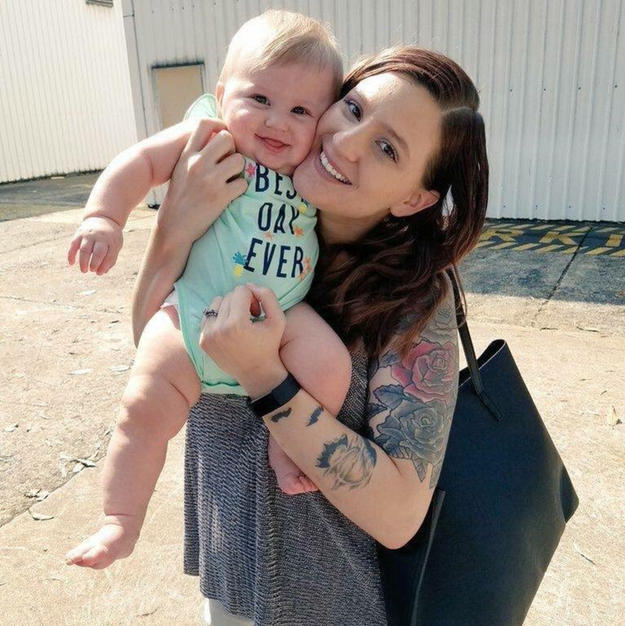 On Wednesday, Smarsh's 6-year-old son, Christopher, wanted to try and entertain his little sister.
"He ran upstairs and grabbed his toy lightsabers and asked me if he could give her one," Smarsh told BuzzFeed News.
Supplied
As soon as her brother handed her the lightsaber, Zelda "was in awe," Smarsh said.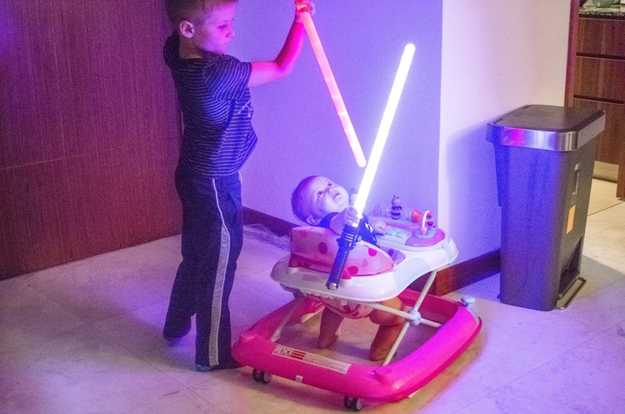 "She started getting excited and chasing my son around our dining room, which is when I decided to take my camera out," said Smarsh.
Supplied
Zelda got pretty into it.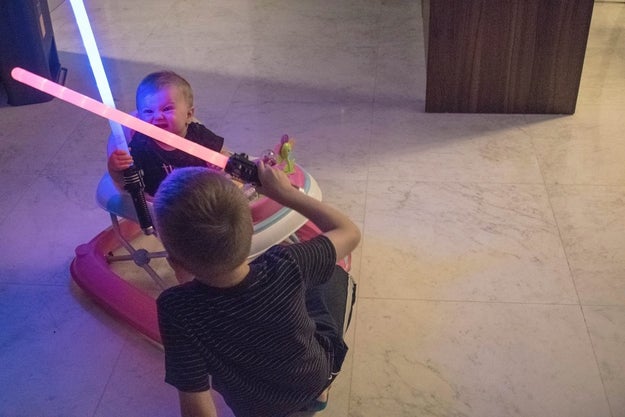 Supplied
LIKE REALLY…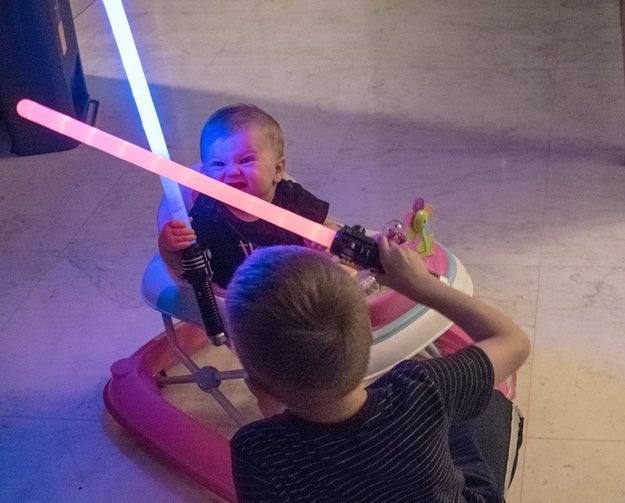 Supplied
---
Source: https://www.buzzfeed.com/usnews.xml