The former FBI director testified before Congress that the memo he leaked through a friend to the New York Times was unclassified.
President Trump on Monday launched an early morning tweetstorm, accusing former FBI Director James Comey of leaking classified information to the media.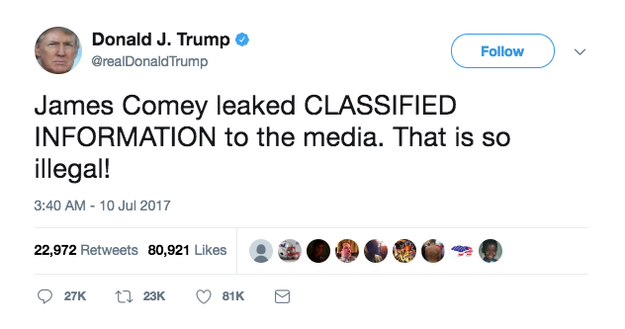 "James Comey leaked CLASSIFIED INFORMATION to the media. That is so illegal!" the president tweeted early Monday.
Twitter / Via Twitter: @realDonaldTrump
Not long after being fired, Comey did leak a memo — one of several he kept about his conversations with the president.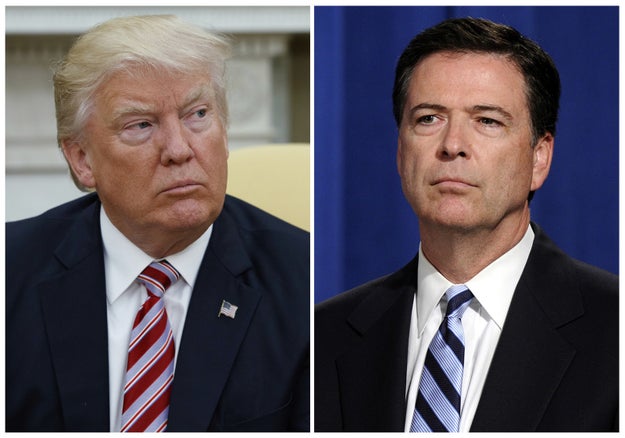 The New York Times on May 16 revealed the existence of the memos and published a summary of a Feb. 14 memo's contents: that Trump asked Comey to "let go" of the FBI's investigation into former National Security Adviser Michael Flynn.
The Feb. 14 memo was unclassified, the New York Times reported at the time.
AP Photo/Evan Vucci, left, and Susan Walsh, File
---
Source: https://www.buzzfeed.com/usnews.xml