Years of social media posts and business interests connect the Trump and the Agalarov families.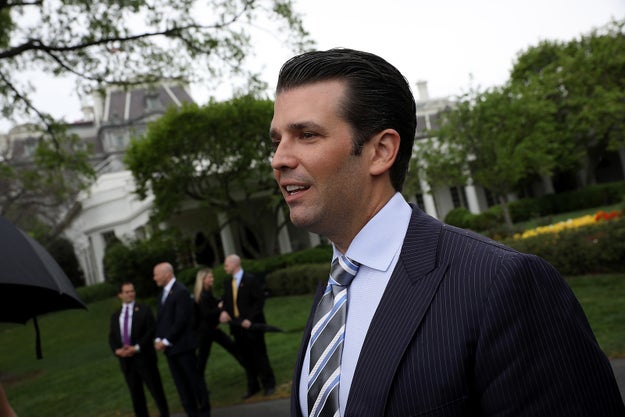 Win Mcnamee / Getty Images
Over the past several days, the story has emerged that Donald Trump Jr. attended a meeting on June 9, 2016, with a Kremlin-linked lawyer to discuss possible dirt on Hillary Clinton.
The request came from Rob Goldstone, a music publicist, on behalf of one of his clients, the Russian singer, Emin Agalarov. Goldstone wrote that Emin's father, Aras Agalarov — a billionaire developer — had met with a Russian official who offered to provide the Trump campaign with "official documents and information that would incriminate Hillary and her dealings with Russia."
The Agalarovs know the Trumps from the Miss Universe pageant, which was held at one of the Agalarovs' properties near Moscow in 2013. However, the extent of that relationship has recently come under scrutiny.
Luckily, there is a lot of public information put out by the parties themselves to help inform our understanding of these relationships, so let's take a look.
So who are Aras and Emin Agalarov, the Russians mentioned in Don Jr.'s emails?
The Agalarovs are one of Russia's richest families, with patriarch Aras worth around $2 billion, according to Forbes. The portfolio of their development company, Crocus Group, includes concert halls, shopping centers, restaurants, and residential complexes.
Emin — the pop star son — also serves as executive vice president at Crocus.
---
Source: https://www.buzzfeed.com/usnews.xml