Do you want to get slimed?
Something unusual happened on Thursday in Oregon. A truck full of slithering, slimey fish overturned on the highway.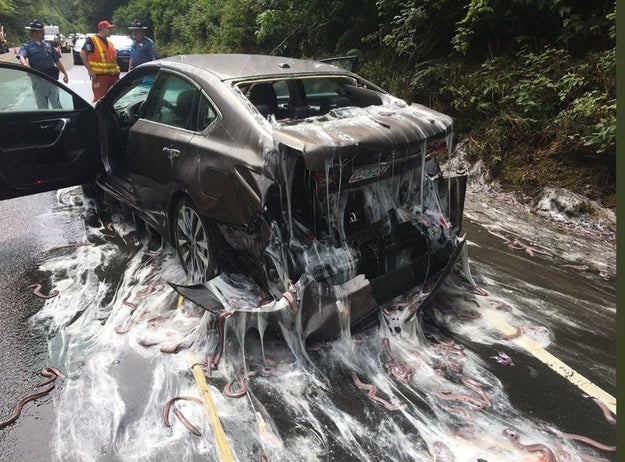 Phyllis Palmer / Via Depoe Bay Fire
The truck carrying the creatures crashed on US Route 101 after the driver, 59-year-old Salvatore Tragale, was unable to stop in time for construction work, the Oregon State Police said in a statement to BuzzFeed News.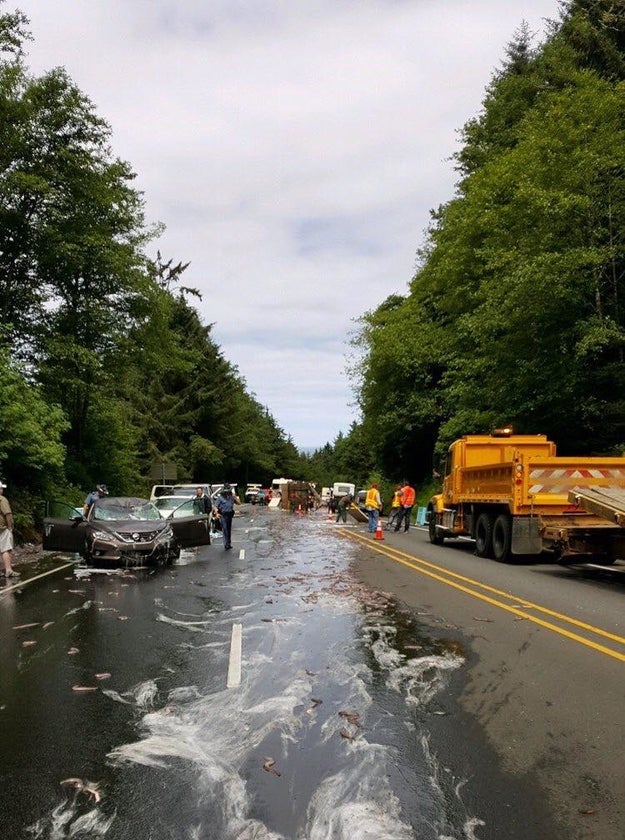 Oregon Police Department / Via Facebook: OSPsocial
The truck was carrying 7,500 pounds of slithering fish in 13 different containers and the shift of weight caused one of them to come off the truck and "fly across the highway," police said. Then all the other containers separated from the truck too and spilled onto the road.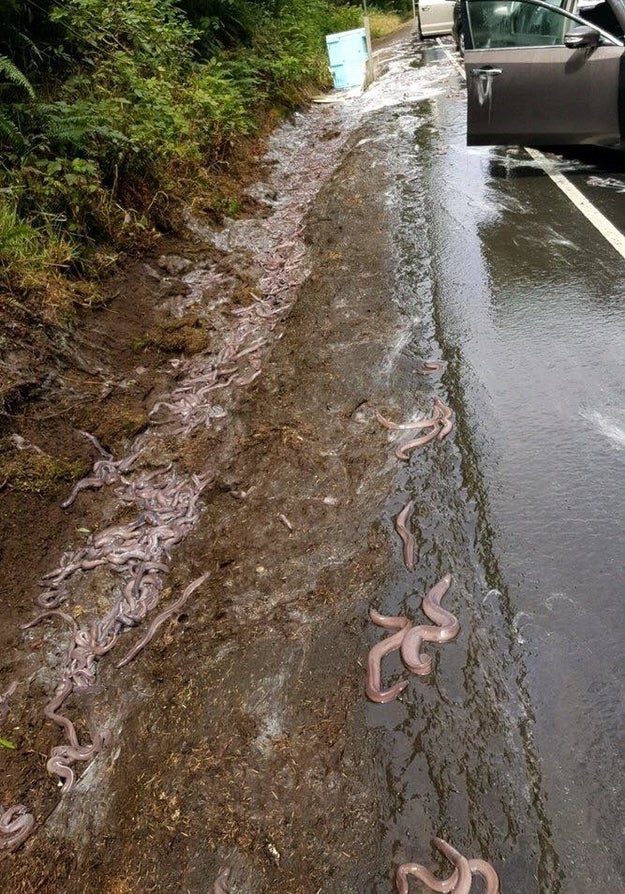 Oregon Police Department
The first container that flew across the highway caused a chain reaction that pushed four vehicles into each other, police said.
Phyllis Palmer / Via Depoe Bay Fire
---
Source: https://www.buzzfeed.com/usnews.xml