Pro-Trump media figures have gone as far as to falsely suggest that the Russian attorney may have planted a listening device for the Obama administration.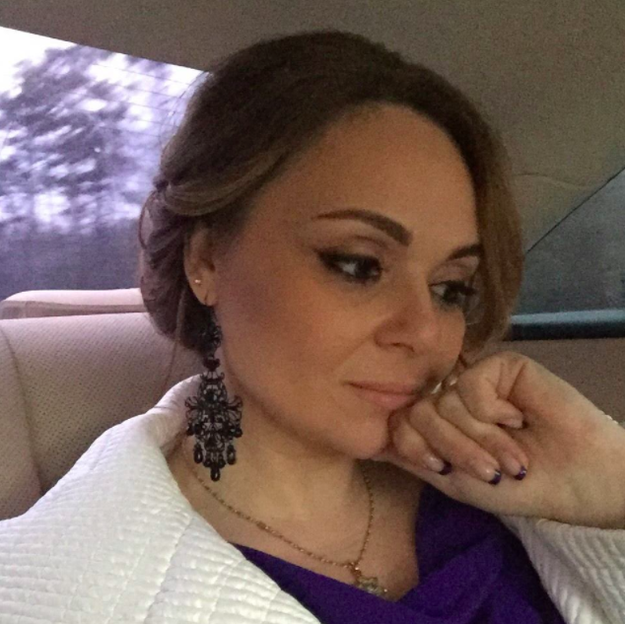 Facebook / Via Facebook: NataliaVeselnitskaya
Right-wing outlets, pro-Trump media personalities, and conspiracy theorists are falsely claiming that the attorney who met with Donald Trump Jr. during the 2016 campaign was a left-wing operative trying to torpedo a future Trump administration.
The claim, which was first published Tuesday evening on a website that often circulates inaccurate information, gained significant traction and pickup the following day from more mainstream right-wing outlets. By Thursday, President Trump himself had parroted parts of the conspiracy theory at a news conference in Paris.
The conspiracy theory is an apparent attempt to upend the latest political firestorm facing the Trump administration — a frequent tactic used by the pro-Trump media to try to discredit reporting from credible news outlets that is critical of the president and push the claim that the media is suppressing the real story.
Between Saturday and Tuesday, the New York Times published a series of articles about a meeting Trump Jr. took with Russian attorney Natalia Veselnitskaya. To preempt the Tuesday story, Trump Jr. himself released emails showing him eagerly accepting campaign help from people he was told were agents of the Russian government. (Several federal authorities are investigating possible collusion between the Trump campaign and the Russian government.)
Outlets and personalities pushing the conspiracy theory have tried to link Veselnitskaya to Hillary Clinton, Republican Sen. John McCain, and the Obama administration as some sort of nefarious plot to plant listening devices in Trump Tower.
Like most conspiracy theories, much of the allegation was based on facts that were taken out of context along with a pair of Facebook posts where the peddlers either failed to translate from the original Russian — or willfully ignored those translations.
Conservative personalities like Rush Limbaugh and Sean Hannity also jumped into the fray, with Limbaugh proclaiming that "the whole thing's a setup."
The Washington Post article was about Veselnitskaya's work fighting US sanctions against Russia.
The photo was taken on June 14, 2016 — just a few days after Trump Jr.'s meeting with Veselnitskaya on June 9, 2016 — when she was at a House Foreign Affairs Committee hearing in Washington about "U.S. Policy Toward Putin's Russia."
The photo from the hearing shows Veselnitskaya seated directly behind former US Ambassador to Russia Michael McFaul, an Obama appointee, as he testifies.
(A top Russian opposition activist, Ilya Yashin, is also in the photo.)
House Foreign Affairs Committee
---
Source: https://www.buzzfeed.com/usnews.xml