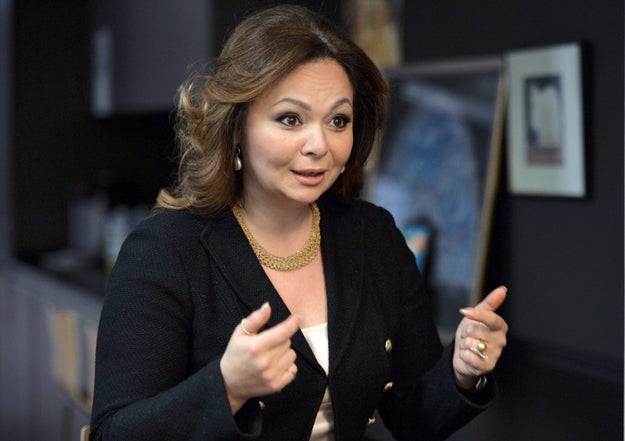 Yury Martyanov / AFP / Getty Images
In the days before her June 2016 meeting with Donald Trump, Jr. and other top Trump campaign aides, Russian lawyer Natalia Veselnitskaya was granted a visa by the US State Department to enter the country.
The B1/B2 nonimmigrant visa was granted that same month, following an extended "parole" period in which Veselnitskaya was granted special permission to enter the United States, but was denied an official visa.
The Department of Homeland Security confirmed in a statement Thursday that Veselnitskaya was granted parole status in September 2015 to participate in a civil asset forfeiture case that the Department of Justice had brought against one of her clients. The parole was granted "in concurrence with the U.S. Attorney's Office, Southern District of New York, allowing her to participate in a client's legal proceedings," DHS said.
"Ms. Veselnitskaya was subsequently paroled into the U.S. several times between 2015 and 2016, ending in February 2016. In June 2016, she was issued a B1/B2 nonimmigrant visa by the U.S. Department of State," it said.
This is a developing story. Check back soon for updates and follow BuzzFeed News on Twitter.
Source: https://www.buzzfeed.com/usnews.xml