More than 100 firefighters were battling the five-alarm blaze. The building does not have a sprinkler system, the fire chief said.
At least three people were killed Friday after a fire broke out at a Honolulu high-rise apartment building, officials said.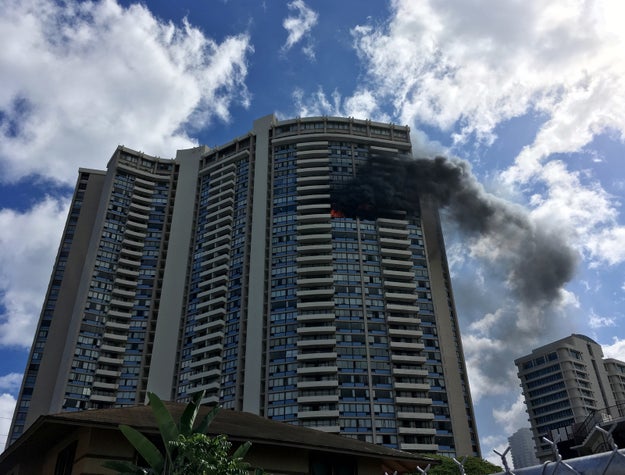 Audrey Mcavoy / AP
More than 100 firefighters responded to the blaze at the 36-story Marco-Polo building and the fire was still raging hours after it was initially reported.
Honolulu Fire Department Capt. David Jenkins told the Associated Press three people were killed and 12 others needed medical attention. Jenkins said some people may have become trapped inside the building and the number of fatalities could change.
Fire officials said residents were ordered to evacuate the building while others were told to shelter in place.
The blaze, first reported on the 26th floor of the building at 2:15 p.m., later spread to the 27th and 28th floors, officials said. The three victims were found on the 26th floor.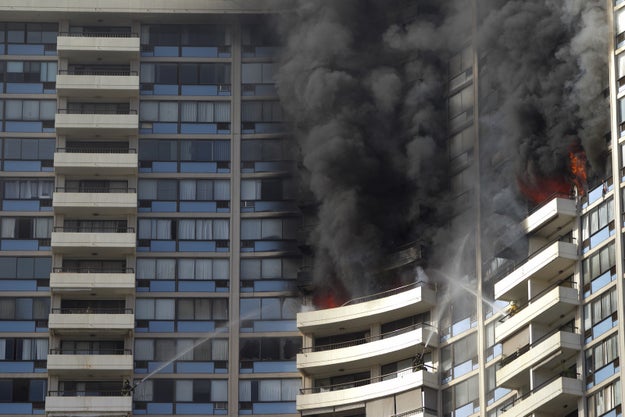 Marco Garcia / AP
"As far as how the conditions are, we had to evacuate our firefighters about two or three times throughout the encounter," Honolulu Fire Chief Manuel P. Neves told reporters gathered at the scene. "It's very difficult."
---
Source: https://www.buzzfeed.com/usnews.xml