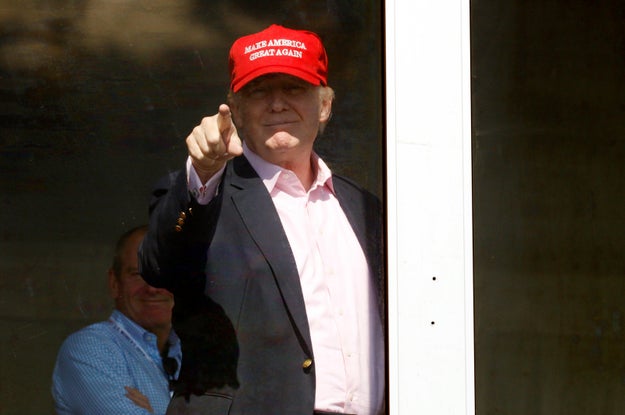 Kevin Lamarque / Reuters
The Trump administration said on Monday that it is providing an additional 15,000 visas for foreign workers, despite the president's calls to hire US workers first.
The one-time boost is for seasonal H-2B visas for non-agricultural employment, often used for hotel work or seafood processing. They were made available by the Department of Homeland Security after federal officials said there were not enough qualified and willing US workers to meet the needs of businesses for the remainder of the 2017 fiscal year.
The increase was made possible through a spending bill passed by Congress in May that gave regulators the ability to issue additional visas beyond the 66,000 cap — a move that has raised concern among some advocates for US workers and those who worry the visa program can lead to the exploitation of foreign laborers.
"Congress gave me the discretionary authority to provide temporary relief to American businesses at risk of significant harm due to a lack of available seasonal workers," said DHS Secretary John Kelly in a statement. "As a demonstration of the Administration's commitment to supporting American businesses, DHS is providing this one-time increase to the congressionally set annual cap."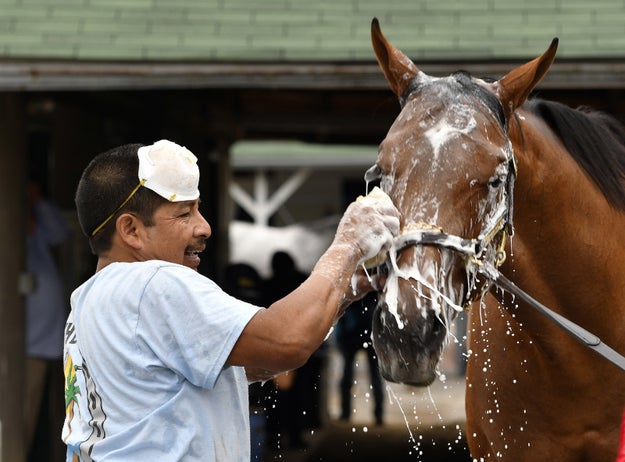 Groom Cesar Abrego gives a bath to one of the horses following his morning workout at Churchill Downs in Kentucky. Abrego came from Guatemala on an H-2B visa.
Timothy D. Easley / AP
In order to qualify for the additional visas, businesses must attest under penalty of perjury that they are likely to suffer irreparable harm if they can't employ H-2B workers for the rest of the year. Under the H-2 visa program, employers must also attest that they have made every effort to hire domestically.
A BuzzFeed News investigation in 2015 found that H-2 workers were often exploited, and sometimes raped or beaten. BuzzFeed News also found that many Americans were denied jobs in favor of guest workers when companies made bogus or cursory efforts to hire US workers before seeking H-2 workers.
Since 2003, more than 100,000 foreigners have been brought in under the H-2 program each year, and Trump is no stranger to them.
Businesses owned by Trump or bearing his name have been big users of the controversial H-2 program in the past, including Mar-A-Lago — recently termed the winter White House — the Trump National Golf Clubs in Florida and New York, and Trump International Beach Resort.
LINK: Senators Want US Job Protections Before Expanding Foreign Workforce
LINK: A Trump Golf Club In New York Seeks More Foreign Workers
Source: https://www.buzzfeed.com/usnews.xml