"A bigly tropical storm, not yet a hurricane. Sad!"
A disturbance of hot air and clouds swirling in the Atlantic Ocean became the fourth tropical storm of the season on Monday. The name given to this storm: Don.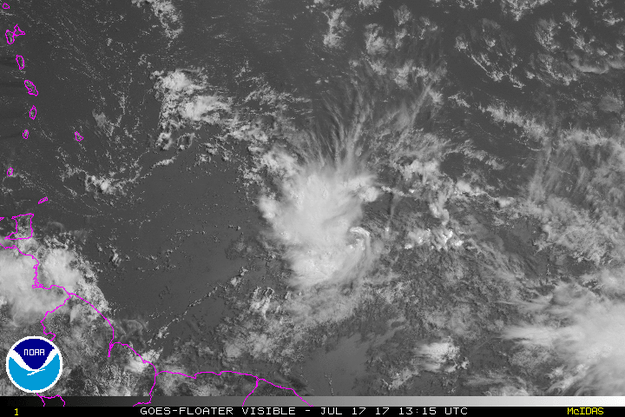 NOAA
The storm was located about 485 miles southeast of Barbados with sustained winds of around 40 mph. The storm was expected to approach the Windward Islands, prompting watches and warnings.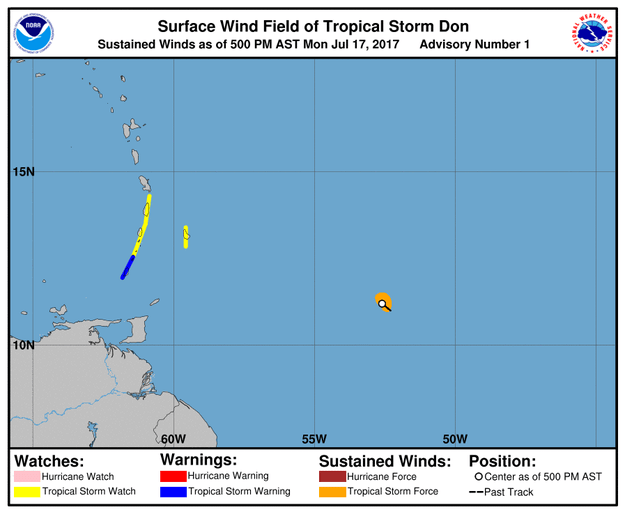 A tropical storm warning was issued for the island of Grenada, while watches were in effect for Barbados, Saint Vincent, and the Grenadines, and St. Lucia.
NOAA
While people quickly noticed the storm shared its name with the US president, the match is actually a coincidence.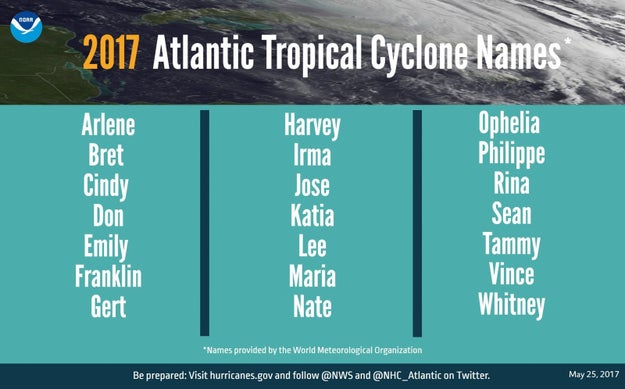 Tropical cyclone names are created years in advance by the World Meteorological Organization, and Don was added to the list by the National Hurricane Center back in 2006 — long before Donald Trump entered the race for president.
NOAA
---
Source: https://www.buzzfeed.com/usnews.xml