(It does.)
MSNBC published a tweet on Tuesday linking to an article about the growing number of Americans (76%) who are worried the US will be involved in some sort of major war in the next four years.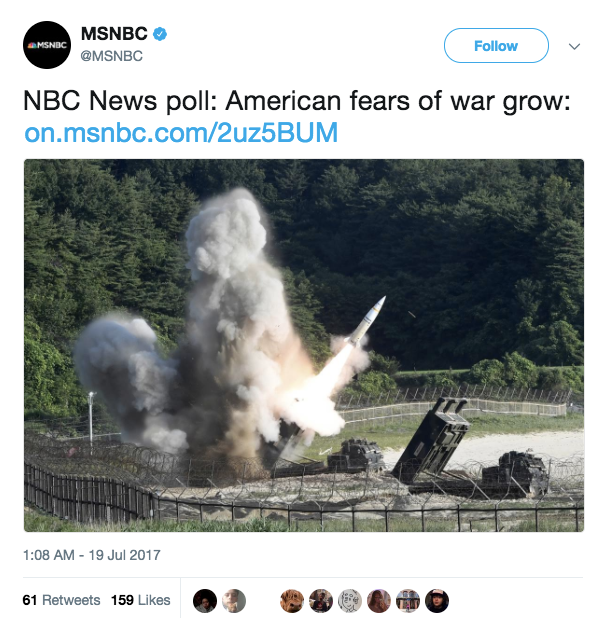 Via Twitter: @MSNBC
The article itself discussed a lot of very real, very serious things: the threat of North Korea, US citizens concerned about ISIS, and Russia's meddling in the 2016 presidential election.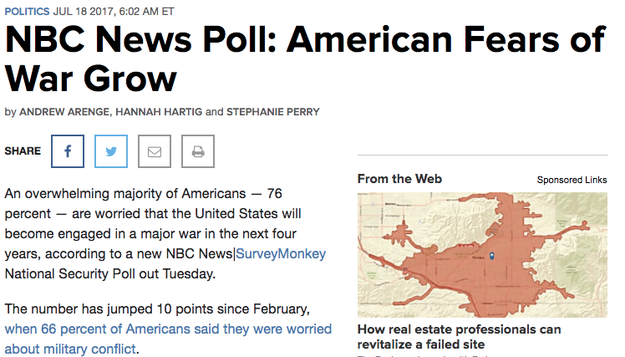 It is hard to disagree. Here, I have photoshopped a squirrel over the original picture. Call me Da Vinci, but it looks to be a pretty spot on assessment.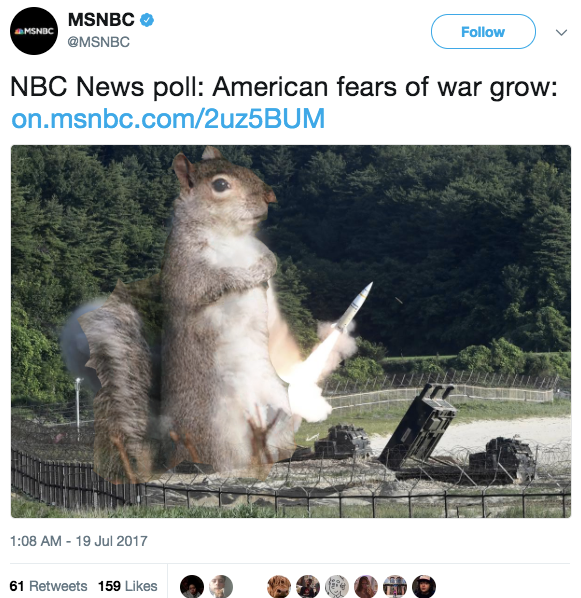 Brad Esposito for BuzzFeed News / Via Twitter: @MSNBC
---
Source: https://www.buzzfeed.com/usnews.xml