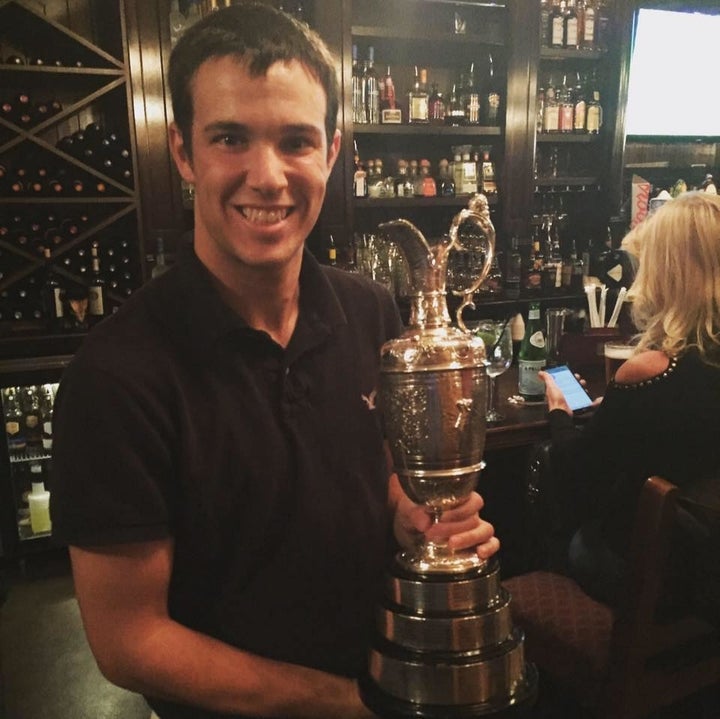 A University of Central Florida student is fighting the school's decision to suspend him for the summer and fall semesters after he tweeted an image of an apology letter from his ex-girlfriend that he had annotated and graded.
The student, Nick Lutz, has appealed the disciplinary action on free speech grounds, he said in a Facebook post on Tuesday. "I am sharing this story to alert everyone, including the 60k+ students of UCF, that our school is deciding what posts they like and dislike," he wrote. "We should all be scared and stand-up to this type of action." The Chronicle of Higher Education first reported the appeal.
Lutz's February tweet about his ex-girlfriend — who was not a UCF student — went viral, getting more than 120,000 retweets. The university said the tweet violated the rules of its handbook prohibiting bullying.
"In student conduct cases where there is significant public attention, UCF has the option to ask the student involved to waive their FERPA rights so a more clear picture can emerge. If the student declines to waive those rights, the university is unable to discuss the case," the university told BuzzFeed News on Wednesday.
According to the documents posted by Lutz to Facebook, the university found him responsible for "disruptive conduct" and "harmful behavior" as outlined in the student code of conduct, which prohibits "behavior of any sort (including communicative behavior) directed at another, that is severe, pervasive or persistent, and is of a nature that would cause a reasonable person in the target's position substantial emotional distress" or "undermine his or her ability to work, study or participate in university life or regular activities" or "which would place a reasonable person in fear of injury or death."
In a letter to the university, Lutz's lawyer, Jacob Stuart, called the suspension a "dangerous precedent" and said Lutz was appealing the decision. Stuart argued that the disciplinary action violates Lutz's First Amendment rights, and promised to go to court if necessary.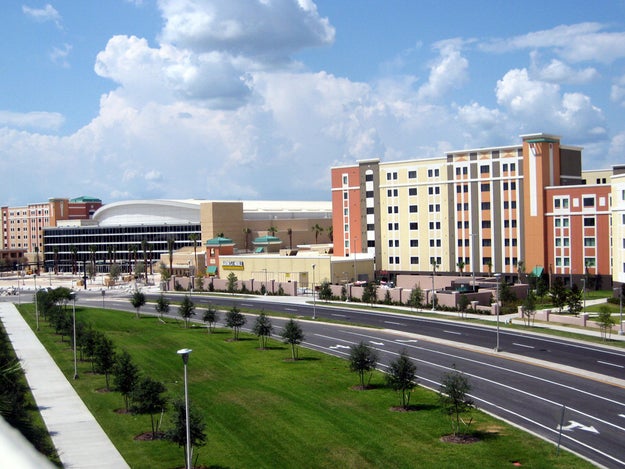 University of Central Florida
keone / Flickr / Via flic.kr
UCF spokesperson Courtney Gilmartin told the Miami Herald Wednesday that the appeal was still under consideration. "It's important to understand that the process in this case may yet not be complete," she said.
Ari Cohn, an attorney for the Foundation for Individual Rights in Education, an advocacy group supporting Lutz, says he has a strong case. Cohn said that because the letter that Lutz annotated was written by someone who was not a student, it makes it difficult for UCF to claim the tweet is relevant to the school community.
"The alleged victim isn't a member of the university, so it's difficult to understand how they claim jurisdiction," said Cohn. "Is it really the university's business to police student speech no matter where it's made?"
The woman addressed in the letter, who is not named, also filed a cyberbullying complaint with the Valusia County Sheriff's Office.
"Based on statements made and evidence observed, Deputy [Kendra] Shields determined no crime had been committed," reads the incident report, obtained by BuzzFeed News. "Deputy Shields observed no threats or derogatory language in the corrections; however, [the letter writer – redacted] advised that other twitter account holders made comments on the post that caused her 'substantial emotional distress.'"
BuzzFeed News has reached out to Twitter for comment.
In an interview with local TV station WFTV 9, Lutz said his intent was not to expose the woman, and that the tweet started as a joke, which people found "hilarious" and "relatable."
"I did nothing wrong," he said. The tweet remains pinned to the top of his Twitter feed as of Wednesday.
Source: https://www.buzzfeed.com/usnews.xml