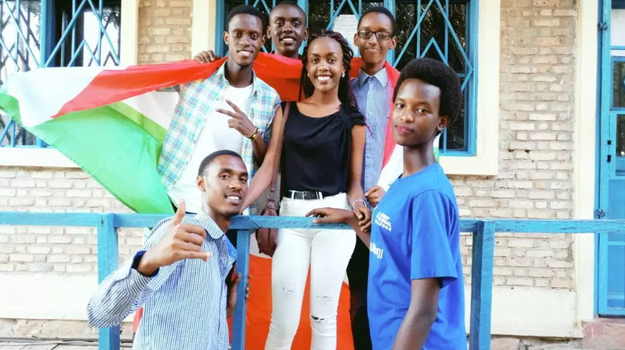 Six teenagers who traveled from Burundi to Washington DC to take part in an international robotics competition were reported missing to police on Wednesday.
The teens, between the ages of 16-18, were part of the inaugural FIRST Global Challenge — the first international robotics Olympics for high school students — held at the DAR Constitution Hall in the city. Nearly 160 teams from nations across the world participated.
The members of the Burundi team, comprising of four males and two females, were last seen after the competition in the 1700 block of D Street, Northwest, at 5 pm on Tuesday, according to police reports provided to BuzzFeed News.
"At this point, we have no reason to suggest foul play," a DC police spokesperson told BuzzFeed News on Thursday.
On Tuesday night, the adult mentor and coach of Team Burundi, Canisius Bindaba, informed competition officials that he was unable to find the six students on his team after the event, FIRST Global said in a statement to BuzzFeed News.
Bindaba did not know where the students could have gone, according to police reports for all six students.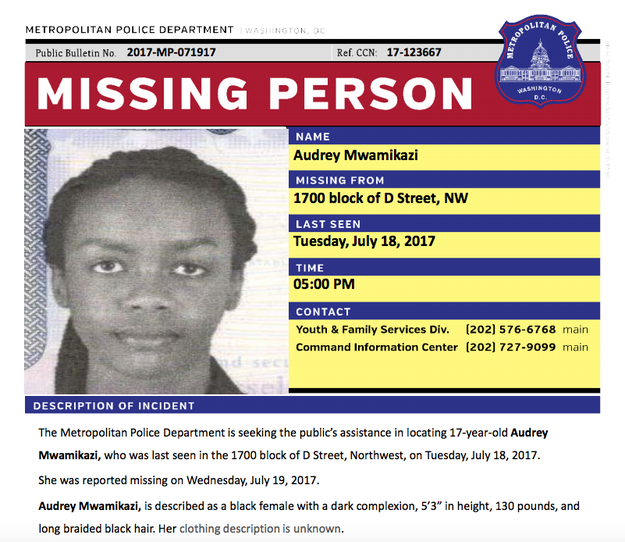 Police canvassed the DAR Constitution Hall but could not locate the teens. Authorities attempted to reach one of the missing teen's uncles but did not get an answer, according to the police reports.
FIRST Global President Joe Sestak, a former Admiral and congressman who also served in President Bill Clinton's administration, initially called police and "proper follow on reports have been submitted to the police who are investigating the case," the organization said.
"FIRST Global ensures that all students get to their dormitories after the daily competition by providing safe transportation to the students staying at Trinity Washington University who are always to be under close supervision of their adult mentor and are advised not to leave the premises unaccompanied by the mentor," the organization said.
The missing students have one year visas, the police reports said. They were identified as Audrey Mwamikazi, 17, Nice Munezero, 17, Don Charu Ingabire, 16, Kevin Sabumukiza, 17, Richard Irakoze, 18, and Aristide Irambona, 18.
"It's the first time in Burundi's history to participate in such a championship," Bindaba told a Chinese news agency before the competition. "We hope that we will beat other competitors during the robot Olympics," Bindaba told the Xinhua News Agency on July 12.
Ivanka Trump attended the event on Tuesday to meet the all-female robotics teams from six countries.
Source: https://www.buzzfeed.com/usnews.xml