"I dead ass went to Walmart and saw all these grown ass ppl wearing capes."
This is Kennedy, a 21-year-old college student from Arkansas. She has been working at Walmart for the summer and told BuzzFeed News she has really enjoyed it so far.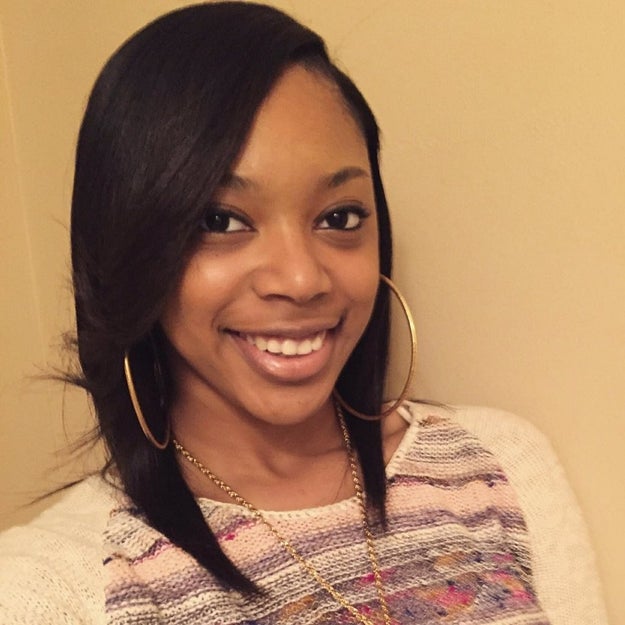 "I get along really well with all of my managers and co-workers. It's a very fun and easy going environment, so I can't complain," she said.
The retailer says it is designating certain employees as in-store "Back-to-School Helpers" in order to make the store the top, one-stop shop for going back to school.
"It takes a superhero to know a superhero!" a Walmart spokesperson told BuzzFeed News in a statement. "Our associates are helping customers zoom through the check-out line and get any items they forgot in a flash so kids can go back to school feeling like a superhero."
For this ~theme~, Walmart is having some of its employees wear capes as part of their uniform. Kennedy said when she found out, she thought it was a bit embarrassing.
"Initially I was a bit embarrassed because I thought I'd look silly," she said.
Kennedy said in her store, self-checkout hosts like herself and managers are the only ones required to wear the capes. Other employees can wear them for fun.
Kennedy said she's a pretty active social media user, so she jokingly tweeted out the photo saying, "I'm quitting." People couldn't handle the amazing new Walmart attire.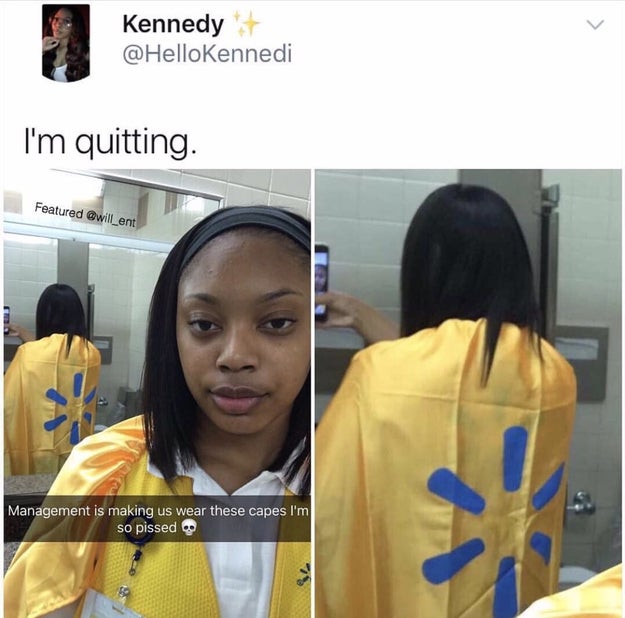 Twitter
---
Source: https://www.buzzfeed.com/usnews.xml