Madi believes she was able to track down, and message, the mom of one man who sent her a dick pic. "Girls are better stalkers than the FBI," she told BuzzFeed News.
Madi Kohn is a 20-year-old Arizona State University student. She told BuzzFeed News she has received a disappointingly large amount of unsolicited dick pics from strangers — not unlike a lot of women on the internet.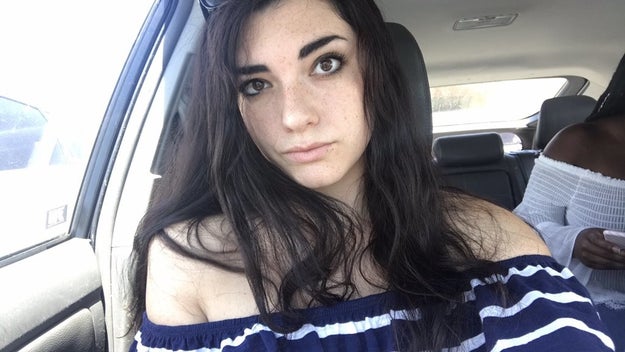 Madi Kohn
"I'm not the first person to receive things like that and it's not been the first time," she said.
"I'm just tired of people in general thinking they can send things like that without repercussions, and they think it's OK."
To address her frustrations, she wrote a disclaimer on her Tinder bio for men who may be thinking of sending her pictures of their penises: "If you send me dick pics I will send them to your mom," she wrote.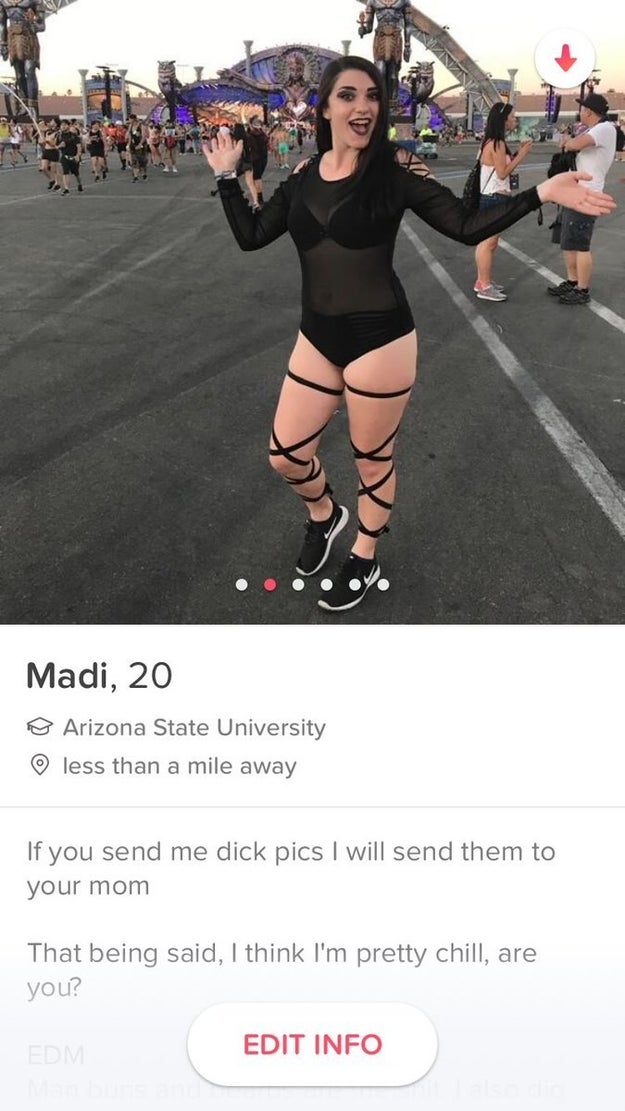 Madi Kohn
Kohn said a lot of men on Tinder joked about this line with her through messages: "[They] would think it was funny."
---
Source: https://www.buzzfeed.com/usnews.xml