The Tamarack Day Camp in New Jersey said that the Secret Service forced them to cancel a superhero sky diving surprise for the kids at the last minute.
Donald Trump's "working vacation" in New Jersey ruined a surprise sky diving spectacle for 250 kids at a day camp after the Secret Service denied clearance for the event.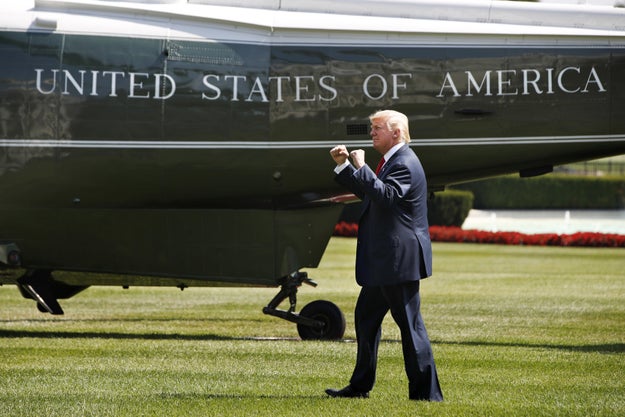 Jacquelyn Martin / AP
For more than three months, the Tamarack Day Camp in Randolph, New Jersey, had planned a huge surprise for their Color War "break" — a common camp tradition which signals the start of a competition between the kids and usually involves an elaborate spectacle for the children to enjoy.
This year's Color War "break" at Tamarack Day Camp involved four sky divers dressed as superheroes who would jump down from a plane and "rescue" the kids from "bikers" who drove into camp, Jessica Grannum, the camp's assistant director told BuzzFeed News.
Grannum said that months of planning had gone into the surprise planned for Wednesday morning.
But a few hours before the event, Grannum said the Secret Service denied clearance for the plane as it would have entered the no-fly zone created around Bedminster for Trump's 17-day vacation at his private golf club.
"This morning, we had the FAA clearance, the sky divers were ready on the plane and then the Secret Service shut us down for the no-fly zone," Grannum said. "Which was really sad."
"We had 250 kids" — aged 11 and 12 "on the ground waiting for this to happen," Grannum said. "We were shocked and disappointed. We felt really let down."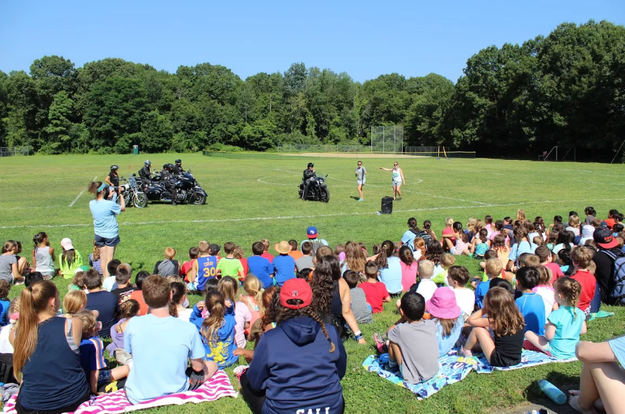 Tamarack Day Camp
Grannum said that the sky diving company — Skydive Sussex — had already received clearance from the FAA to fly the plane into Randolph.
She said that the camp site where the plane was set to fly into was only one tenth of a mile within the 30-mile no-fly zone issued by the FAA on Aug. 2.
Grannum said that a representative from the sky diving company told her that they were in a conference call with the FAA and the Secret Service on Wednesday morning.
"The FAA was fighting for us, but the Secret Service wouldn't even listen," Grannum said, relating what the Skydive Sussex official told her.
She said that while the camp counselors and staff were let down, they didn't lose money. But the sky diving company did "lose business and a large amount of money," according to Grannum. "It's really not fair to them," she said.
The FAA did not comment on the incident and directed BuzzFeed News to the Secret Service. The Secret Service, the White House and Skydive Sussex did not return a request for comment.
---
Source: https://www.buzzfeed.com/usnews.xml