The girl is in the hospital with burns on her face, back, and shoulders after she was doused with boiling water at a sleepover.
An 11-year-old girl in New York has been hospitalized since Monday after she was badly burned by boiling water that was poured on her while she was sleeping at a friend's house.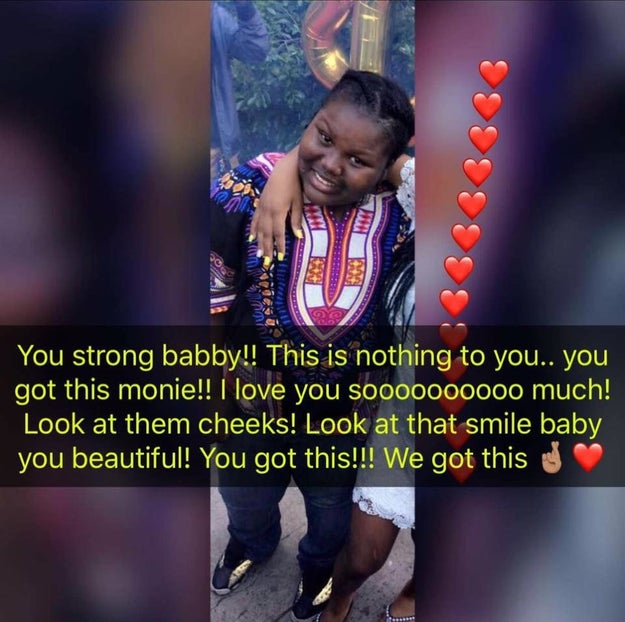 Her mother and other relatives said online that the attack on Jamoneisha Merritt was inspired by videos depicting the "hot water challenge."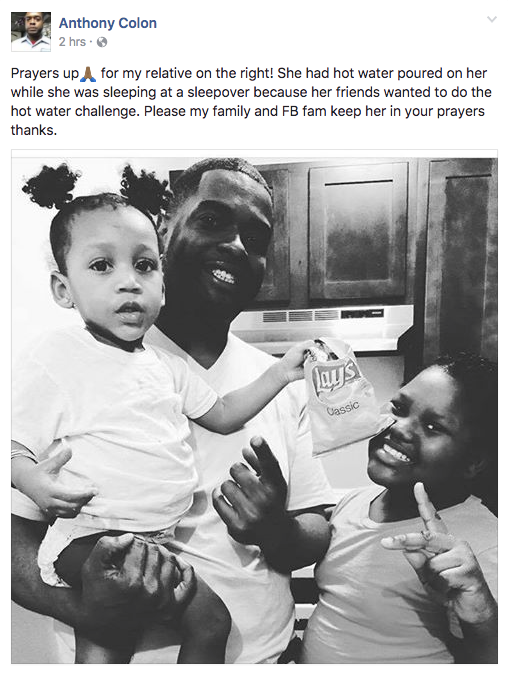 Jamoneisha Merritt is pictured on the right.
Anthony Colon / Via Facebook: anthony.colon.775
They added that Jamoneisha remains in the hospital in serious but stable condition.
Pictures shared by Jamoneisha's family show how badly she was burned.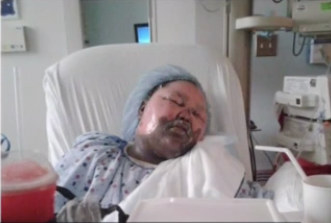 NBC New York / Via nbcnewyork.com
---
Source: https://www.buzzfeed.com/usnews.xml