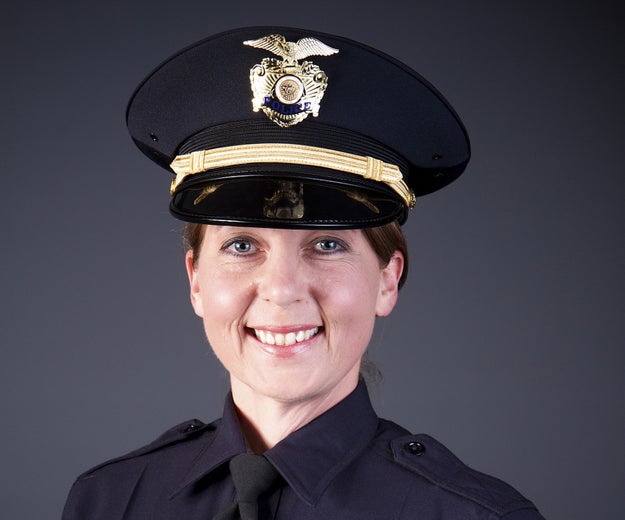 Handout / Reuters
The former police officer who shot and killed an unarmed black man, during a traffic stop in Tulsa, Oklahoma, was sworn in on Thursday as a reserve deputy in a nearby county.
Betty Shelby, a white woman, resigned from the Tulsa Police Department on July 14, two months after a jury found her not guilty of manslaughter for the death of Terence Crutcher.
"I certainly feel like we hit the lottery with this deal," Rogers County Sheriff Scott Walton, who publicly backed Shelby in her trial, said at a news conference.
When asked what the typical responsibilities of a reserve deputy would be (a role that is unpaid), Walton replied: "Identical to anything that a full-time police officer that is paid or compensated for their duties will be."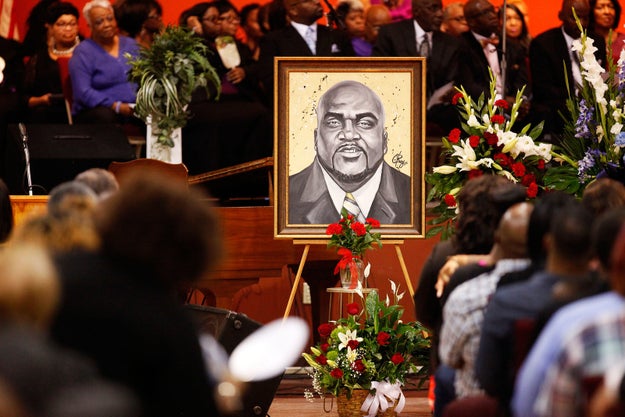 Kurt Steiss / Reuters
Shelby shot Crutcher, 40, in September after his car had stalled in the street and he allegedly did not respond to her questions, backed away with his hands in the air, and started to lean into his vehicle. Graphic aerial and dashcam footage captured the incident.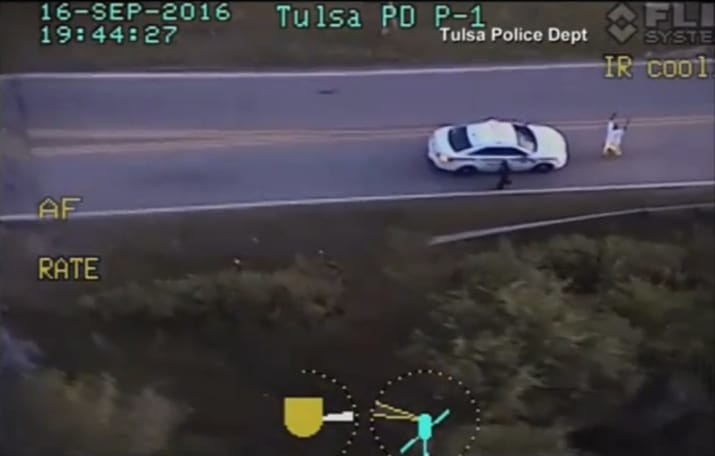 Handout / Reuters
Walton emphasized that Shelby's 10 years of police experience was highly sought after by the sheriff's department, and that reserve deputies had tremendous responsibility in the community.
"This is not just a rinky dink little deal where 'Hey you want to hang out here and you put your badge on and run around and act like a police officer?'" Walton said.
The sheriff added that Shelby would have to do some training, and had a busy public profile to attend to, but would begin her work as a reserve deputy soon.
"Betty is very busy in the near future and highly sought after to speak and address different organizations," Walton said.
He noted that Shelby had received nationwide attention and that she was able to help officers by sharing her story about her experience with Crutcher.
"Anybody who's heard it, in our profession, it's an eyeopening story of what she's been through and serves as great training for anybody for any stage int heir career that might expect with unpleasant surprises and what we can prepare for," said Walton.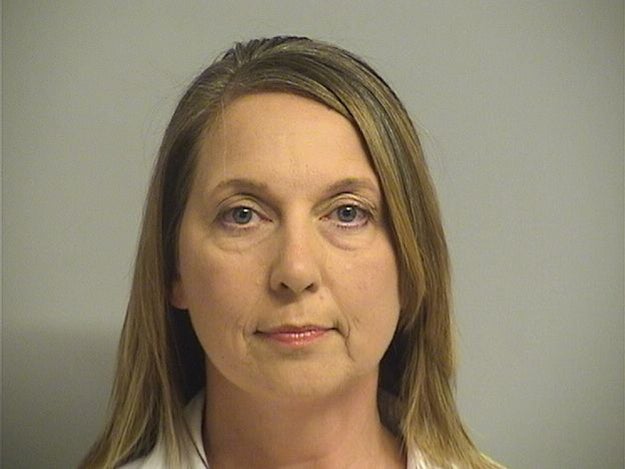 Handout / Reuters
Shelby thanked the sheriff on Thursday after she was sworn in for the opportunity "to continue being active in the profession that I have dedicated my life to."
When Shelby left the police department in July, she wrote in her resignation letter that "sitting behind a desk, isolated from my fellow officers and the citizens of Tulsa, is just not for me."
On Thursday, she said she would "strive to improve the relationships between law enforcement agencies, organizations, and other community through education and community involvement."
But at least one organization in the community expressed displeasure by the news of Shelby's appointment.
"Betty Shelby's lack of accountability and empathy is astounding. As is the fact that Rogers County Sheriff Walton believes she is fit for duty as a reserve officer," the activist group We The People Oklahoma, wrote in a Facebook post.
Efforts to reach the Crutcher family were unsuccessful.
LINK: The Tulsa Police Officer Who Fatally Shot Terence Crutcher Was Found Not Guilty
Source: https://www.buzzfeed.com/usnews.xml