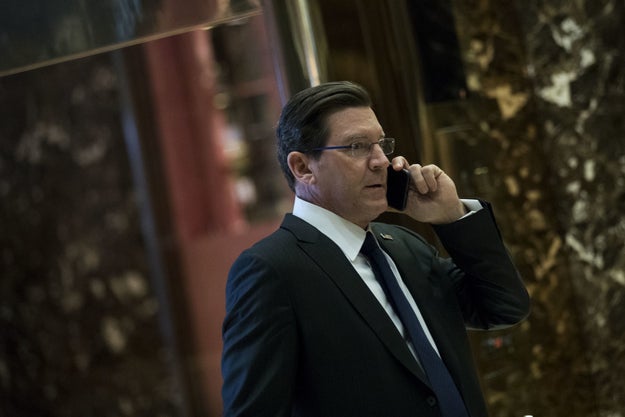 Drew Angerer / Getty Images
Fox News host Eric Bolling, who is under investigation for allegedly sending graphic, unsolicited pictures to female colleagues, is suing the journalist who first reported the allegations last week for $50 million.
Yashar Ali, a freelance reporter for the Huffington Post, broke the news that Bolling had allegedly sent lewd text messages, including photos of his genitalia, to at least two colleagues at Fox Business and one at Fox News several years ago on separate occasions. Ali's story cited more than a dozen sources with knowledge of the messages.
Fox News suspended Bolling the day after the allegations were made public and launched an investigation into the claims. Paul Weiss, the same law firm that conducted the investigation into former primetime host Bill O'Reilly and former Fox chairman Roger Ailes, is leading the probe.
Bolling has vehemently denied the allegations and on Wednesday filed a lawsuit in New York Supreme Court against Ali, seeking $50 million in damages for defamation.
"As a result of the defendant's actions, the plaintiff has been substantially harmed," a summons for Ali states.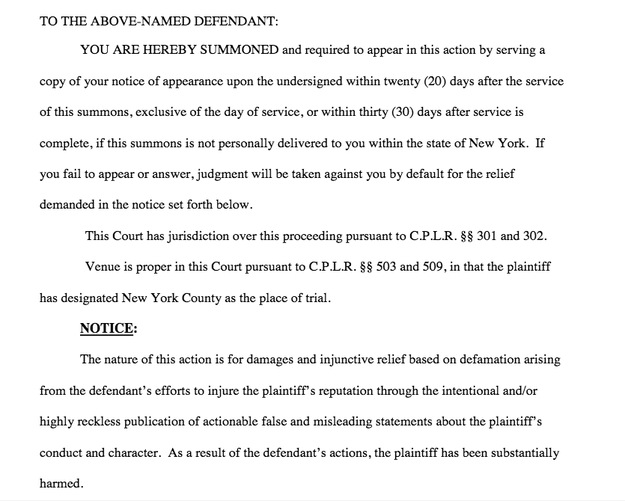 Yashar Ali
The Fox News host is being represented by Kasowitz Benson Torres, the same law firm that has long represented President Donald Trump.
"This anonymously sourced and uncorroborated story is false, defamatory, and obviously intended to destroy this good man's career and family," Bolling's main lawyer Michael Bowe said in a statement to BuzzFeed News. "We will defend Eric aggressively in court, where actual facts, based on evidence, testimony, and cross-examination, will belie these anonymous accusations."
After the suspension Monday, Bolling tweeted that he looks "forward to clearing my name asap" and on Wednesday called the allegations "false smear attacks."
Ali said he will fight the suit and will not stop reporting on Bolling.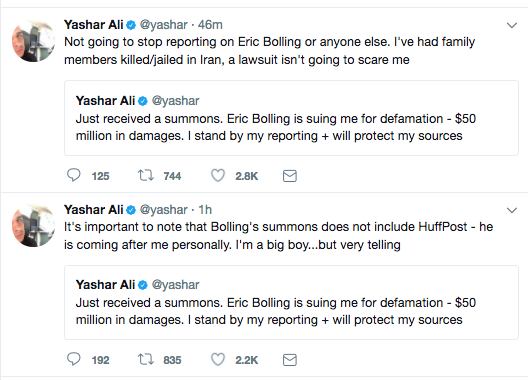 Twitter
The Huffington Post also said it is standing by the story.
"Yashar Ali is a careful and meticulous reporter. We stand by his reporting," a spokesperson for the website told BuzzFeed News.
Bolling's suspension is the latest scandal to rock Fox News, which has weathered several high-profile sexual harassment claims over the past few years.
Former Fox News Chairman Roger Ailes faced sexual harassment allegations from several women before his resignation from the network in July 2016. Gretchen Carlson, a former Fox News anchor, claimed she was fired for rejecting Ailes's sexual advances, prompting a lawsuit.
Bill O'Reilly was ousted from the network in April following multiple sexual harassment allegations against him. That same month, Jesse Watters, co-host of The Five, took a previously unannounced vacation after he faced public backlash for making a lewd joke about Ivanka Trump. Watters denied the joke was sexual.
And last month, Fox Business Charles Payne was suspended over claims he sexually harassed a recurring guest. He has not returned to the air.
While allegations against Bolling continue to be investigated, rotating substitute hosts will fill in on his weekday show The Specialists and on the Saturday program, Cashin In', a network spokesperson told BuzzFeed News.
LINK: Fox News Suspends Eric Bolling, Investigates Whether He Sent Lewd Pics To Colleagues
Source: https://www.buzzfeed.com/usnews.xml