"Nobody has greater respect for intelligence than Donald Trump," President Donald Trump said.
President Trump spoke to reporters Thursday while still vacationing in New Jersey, and his comments had some people going 🤔 .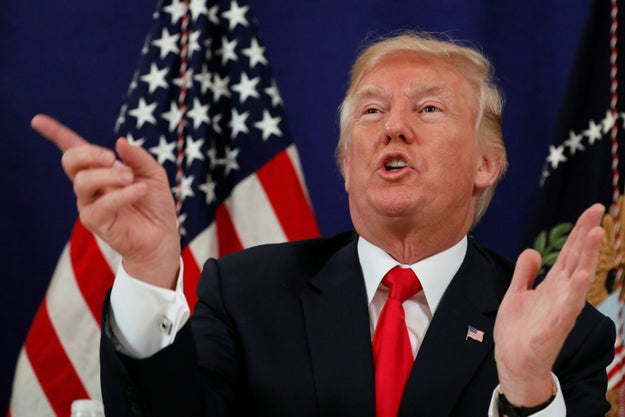 Jonathan Ernst / Reuters
Trump is still vacationing at his private golf club in Bedminster, but he was meeting with top members of his administration to address some of the more pertinent issues that have come up in recent days, including rising tensions with North Korea.
Earlier on Thursday, Trump said his comments promising "fire and fury" upon North Korea "maybe wasn't tough enough."
And in a second conversation with reporters, he certainly did not back off his comments.
He was also asked about his relationship with Attorney General Jeff Sessions, whether he is considering removing special counsel Robert Mueller from the Russia investigation, and the administration's intent to crack down on leaks.
Here are some of the more bizarre excerpts from the 20-minute press briefing:
1. On his decision to ban transgender people from the military: "I think I'm doing the military a great favor."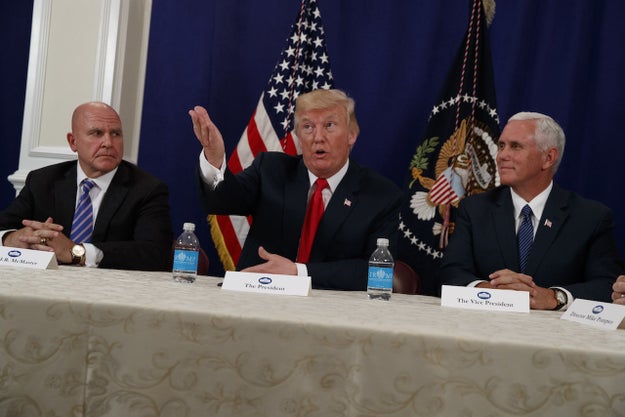 Evan Vucci / AP
REPORTER: Sir, why did you decide to announce the transgender ban reversal a couple of weeks ago? And are you betraying a community that you pledged to support?

TRUMP: No in fact, I have great respect for the community. I think I had great, or I have had great support from that community. I got a lot of votes. But the transgender, the military is working on it now. They're doing the work. its been a very difficult situation, and I think I'm doing a lot of people a favor by coming out and just saying it. As you know, it's a very complicated issue for the military, and I think I'm doing the military a great favor.
Of course, Trump's announcement in a tweet was met with widespread condemnation on the left, and left top military leaders scrambling to reassure their troops. Five transgender troops have also filed a lawsuit.
---
Source: https://www.buzzfeed.com/usnews.xml