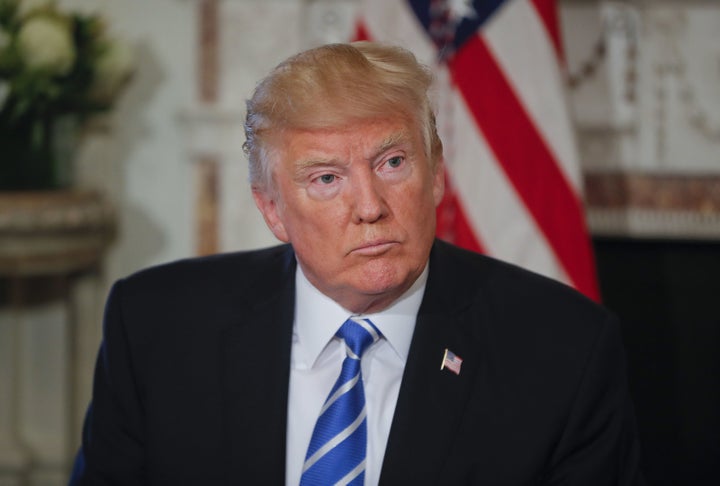 Pablo Martinez Monsivais / AP
After days of heightened rhetoric over a nuclear-armed North Korea, President Trump said he also wouldn't rule out a "military option" in Venezuela.
Trump did not elaborate on what he meant; sending US troops into another country without provocation would amount to an act of war.
"We have troops all over the world, in places that are very, very far away," Trump told reporters Friday evening at his golf club in New Jersey. "Venezuela is not very far away, and the people are suffering, and they're dying. We have many options for Venezuela, including a possible military option."
The US has already imposed sanctions on Venezuela after President Nicolás Maduro rewrote the country's constitution following a controversial vote. Maduro has been called a dictator by US leaders as well as some of his own people. As Maduro has cracked down on political opposition, the country's economy has also taken a nose dive, resulting in shortages of necessities such as food and medicine while many residents live in extreme poverty.
"Venezuela is a mess," Trump said Friday. "It's a very dangerous mess and a very sad situation."
A reporter asked if he meant to say the US would lead a military operation in the South American country.
"We don't talk about it, but a military operation, a military option is certainly something that we could pursue," Trump replied.
Source: https://www.buzzfeed.com/usnews.xml