"Tell me again how today's college students are scared snowflakes."
On Friday night, hundreds of torch-wielding white nationalists marched on the University of Virginia's campus in Charlottesville.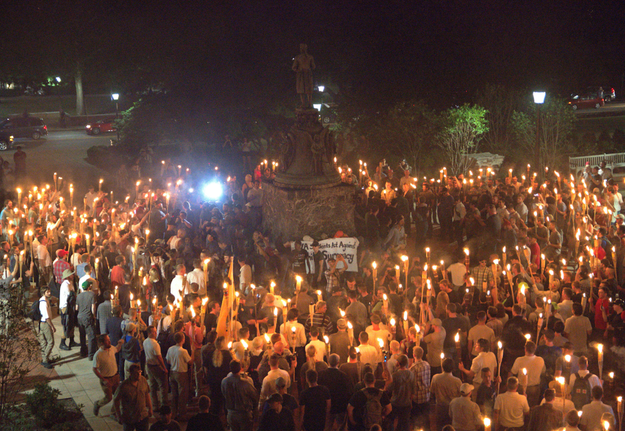 Reuters / ALEJANDRO ALVAREZ/NEWS2SHARE
The march came before Saturday's "Unite the Right" protest against the proposed removal of a statue of Confederate General Robert E. Lee in Emancipation Park, formerly called Lee Park.
Fights broke out at the Friday night march, with multiple reports of counter-protesters being pepper sprayed by the white nationalists, according to local paper Cavalier Daily.

The groups were separated by law enforcement, who declared a wrongful assembly.
"This is not something that we thought would ever happen, that we would ever see in our lifetime," Alex Spratley, a second-year student who counter-protested, told the Cavalier Daily. "It's wild."
---
Source: https://www.buzzfeed.com/usnews.xml