People are claiming the photo shows a black police officer protecting Ku Klux Klan members at Saturday's rally, but it's actually from a different white supremacist protest.
A photo being shared online that people are claiming shows a black police officer guarding Saturday's white supremacist rally in Charlottesville, Virginia, is actually an old picture from a rally in July.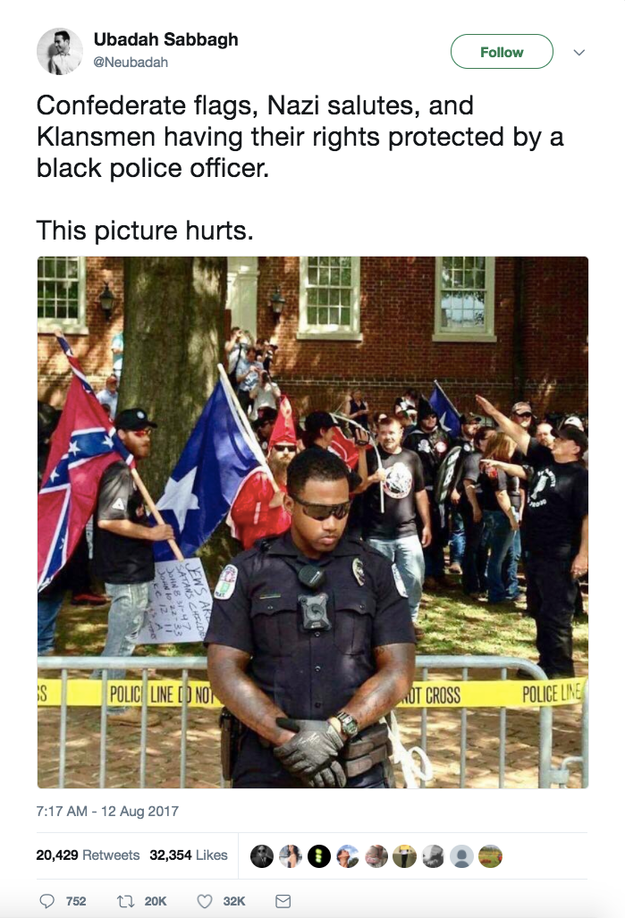 This tweet from Saturday that already has over 20,000 shares includes a picture of a black cop standing in front a white supremacist rally and incorrectly claims it's from Saturday's rally.
Tim Hogan, who worked for Hillary Clinton's presidential campaign and is now the National Press Secretary for a Washington, DC, nonprofit, also shared the photo on Saturday with the caption "a picture worth a thousand words." It garnered over 30,000 likes before he deleted the original Tweet and acknowledged the photo was from July.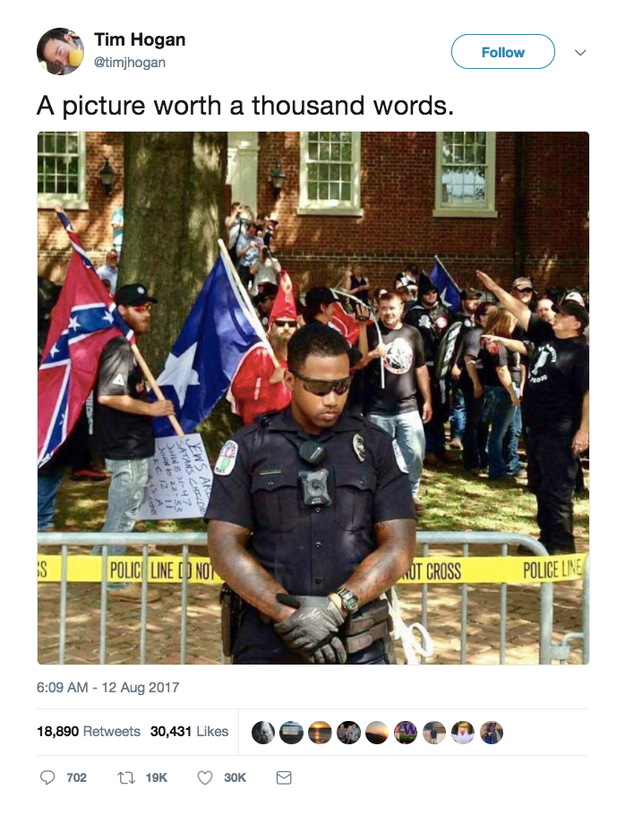 One of the earliest uploads of the image to Twitter is from July 9 by Chris Magnus, police chief of Tucson, Arizona.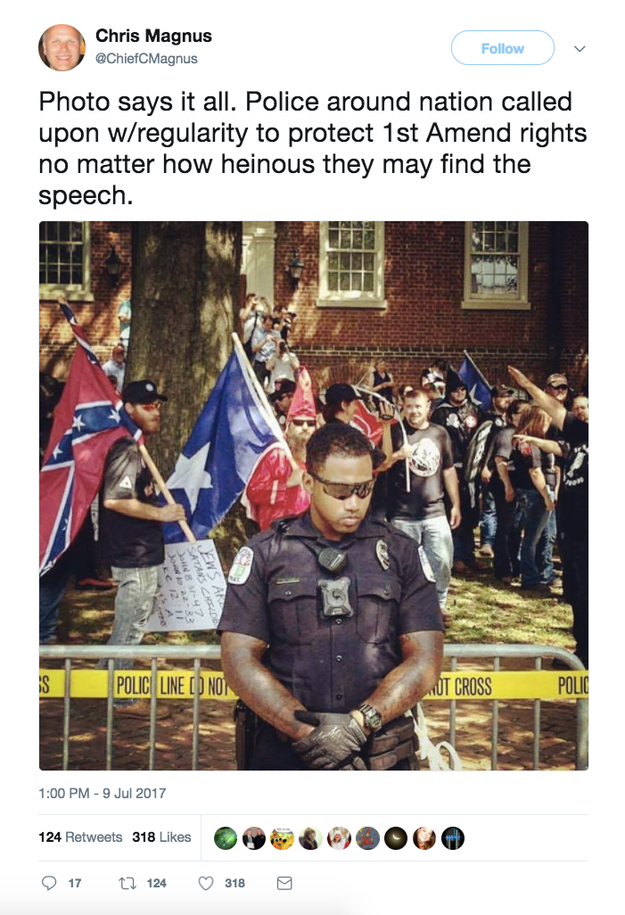 His photo got a little more than 100 shares. BuzzFeed News has reached out to Magnus for more information about the source of the photo.
Someone also uploaded the photo to Facebook on July 10 and identified the cop as Officer Nash.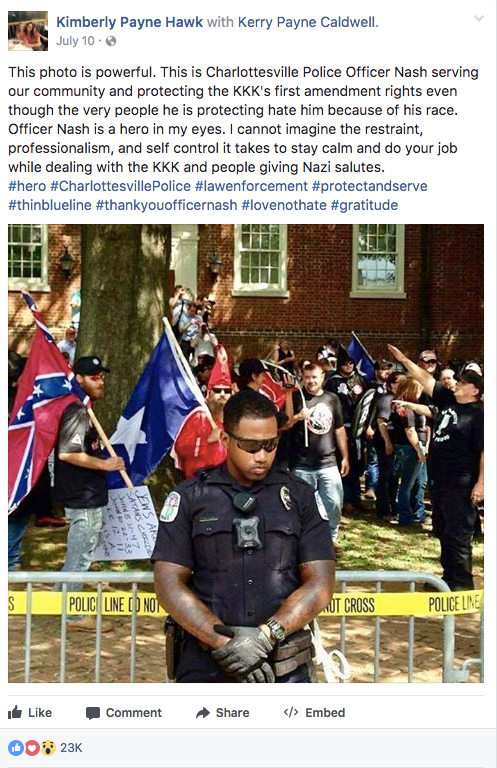 BuzzFeed News reached out to Kimberly Payne Hawk for more information. A follow-up article from KTVU reporter Frank Somerville said Hawk had been getting harassed by "mean, angry people" after the photo went viral.
"On Monday, I saw a photo from the KKK rally that moved me and I posted it," Hawk told KTVU. "I do not care about the rude comments towards me, but I am becoming quite irritated at the attacks on our local police officer."
"He is getting attacked for being an African American police officer who was protecting the free speech rights of the klan and I am getting accused of being a supporter of racism because my sister is a police officer," Hawk added.
Via facebook.com
---
Source: https://www.buzzfeed.com/usnews.xml