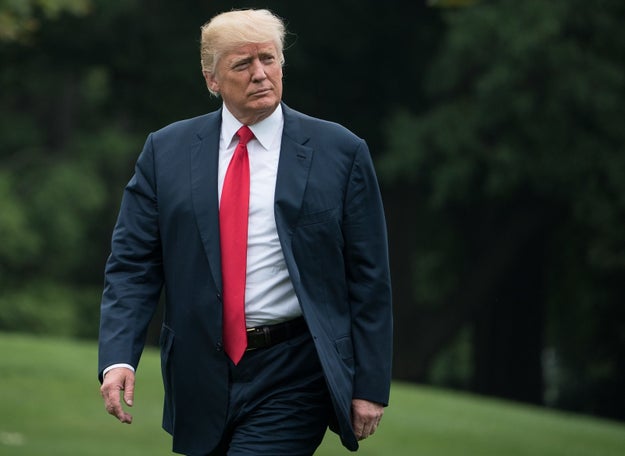 Nicholas Kamm / AFP / Getty Images
WASHINGTON, DC — President Trump, under mounting pressure from the left and right to deliver a more forceful response to the race-fueled riots in Virginia this weekend, called out white supremacists and said "racism is evil."
Trump was widely criticized over the weekend for not denouncing by name the white supremacist groups that planned the march over the weekend — and came ready to fight — that led to the deaths of one woman in a terroristic car attack and two state police officers. Trump initially aid there was violence on "many sides," which racist groups claimed as a moral victory.
Trump often calls out terrorism much faster than he is now — sometimes moments after a reported attack. He also is faster to denounce what he calls "radical Islamic terrorism" but didn't this weekend to denounce the white supremacists and neo-Nazis who instigated the violence.
Many are still making the point that the President's address is too later — the white supremacist group's torchlit intimidation tactics began on Friday evening, and blew up on Saturday.
Trump also faces a stagnating agenda and the risk that it would not move forward if he didn't address white supremacy head on:
This is a developing story. Check back for updates and follow BuzzFeed News on Twitter.
Source: https://www.buzzfeed.com/usnews.xml