Fox News and the Daily Caller recently took down their posts, but others didn't bother.
Fox News recently took down an aggregated post that promoted cars plowing through protesters. The video was widely criticized after a white supremacist allegedly plowed his car into a group of anti-racist protesters in Charlottesville, killing one person.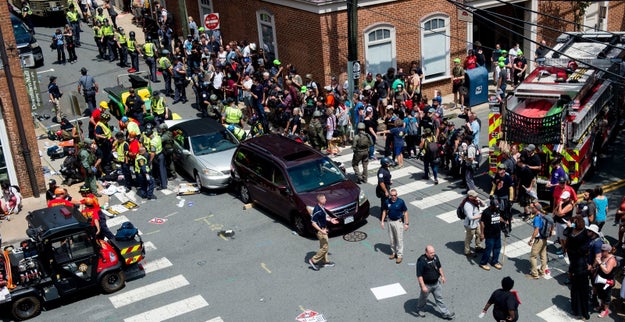 Paul J. Richards / AFP / Getty Images
The post, published in January on the Fox Nation vertical, was titled, "Here's A Reel Of Cars Plowing Through Protesters Trying To Block The Road."
A statement from the network sent to the Daily Beast said, "The item was inappropriate and we've taken it down. We regret posting it in January."
The post originally came from the Daily Caller, a right-wing website. The Caller also deleted its post. The author previously boasted about its popularity on Facebook.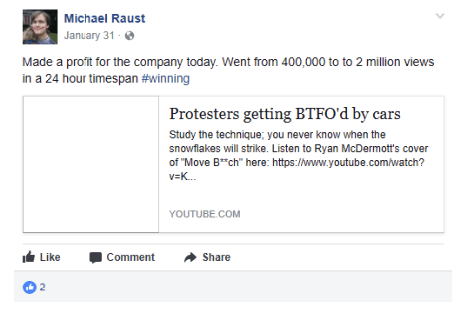 But other extreme-right websites have been posting videos of cars driving at protesters for months. One video, posted in January 2016, went viral, garnering 37 million views and 569,000 shares on Facebook.
Facebook: rondwyersettingtherecordstraight
---
Source: https://www.buzzfeed.com/usnews.xml