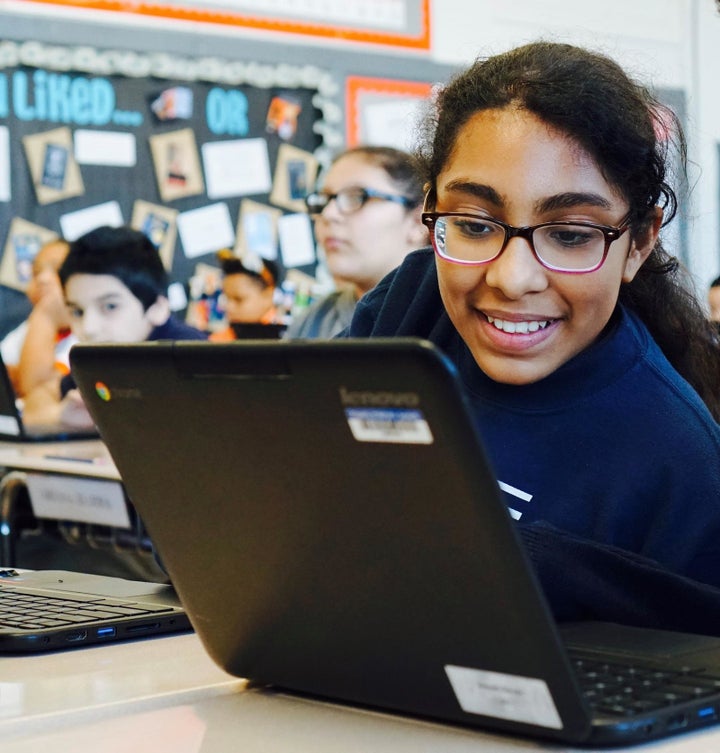 Facebook: LibertyCollegiateAcademy
A 12-year-old girl, who was home alone recovering from a leg injury sustained while rollerskating, was "brutally murdered" after texting her mother that somebody was knocking on their door, Nashville police said.
Yhoana Arteaga was last seen around 12:30 p.m. on Aug. 10 when she had lunch with her mother at their Nashville home, according to WKRN. The girl then texted her mother around 5:30 p.m. to say someone was knocking on the door.
When the girl's mother returned home about an hour later with Arteaga's 14-year-old sister and 10-year-old brother, she found her daughter's body, police said.
"This is a horrible, brutal thing," Sgt. David Kautzman of the Metro Nashville Police Department said at a press conference Tuesday. "I've never see anything this brutal in my entire career."
Police spokesperson Dan Aaron did not provide specifics on the girl's death but said she suffered blunt force trauma to her body and "her clothing was in disarray."
"An examination of the crime scene, as well as autopsy results, show that Yhoana was, frankly, brutally murdered," police spokesman Don Aaron said at Tuesday's press conference.
Police confirmed in a statement that Arteaga's injuries were not as a result of gunfire or stabbing. There were also no signs of forced entry into the house, police said.
"We do believe that the victim knew her assailant," Lt. William Mackall said.
Arteaga was a 7th-grade student at Liberty Collegiate Academy. Police said she did not attend classes this week because she was home recovering from a rollerskating injury.
"Our hears are broken as we mourn the loss of Yhoana Arteaga," the school posted on its Facebook page.
"Our thoughts are with Yhoana's family during this incredible difficult time … We love you, Yhoana."
Source: https://www.buzzfeed.com/usnews.xml