The photo went viral on Friday after it was reported that White House chief strategist Steve Bannon was out.
This is a photo of President Donald Trump speaking on the phone with Russian President Vladimir Putin on January 28. He's joined in the Oval Office by Vice President Pence and four other dudes who, as of Friday August 18, have all been dismissed from their roles in the Trump administration.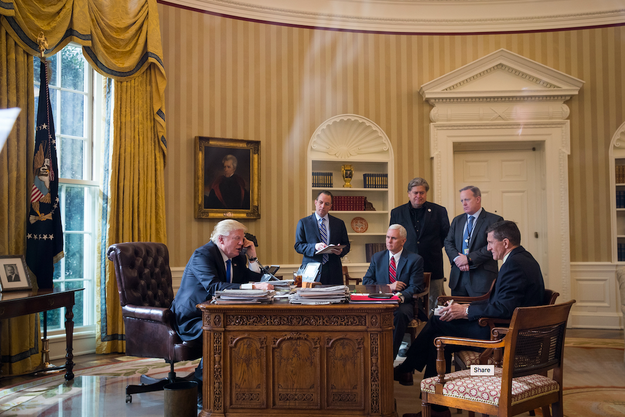 Drew Angerer / Getty Images
Left to right we have former White House chief of staff Reince Priebus (gone), chief strategist Steve Bannon (super gone), press secretary Sean Spicer (really gone), and national security advisor Michael Flynn (totally gone).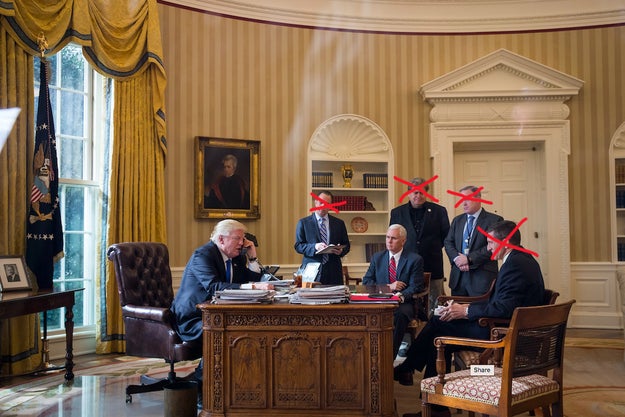 Drew Angerer / Getty Images
Drew Angerer / Getty Images
---
Source: https://www.buzzfeed.com/usnews.xml