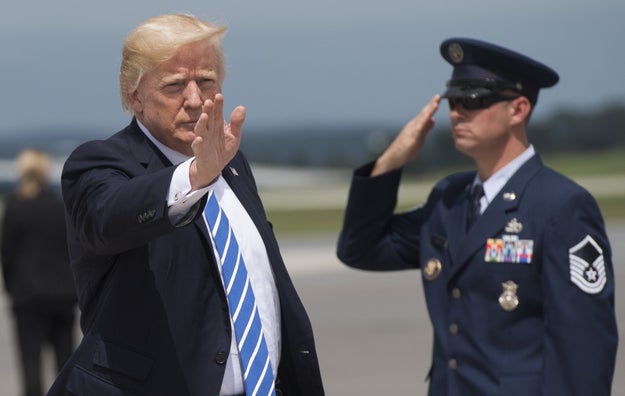 Saul Loeb / AFP / Getty Images
President Trump has will announce a revised strategy for the war in Afghanistan in a nationwide address tonight among the troops at Fort Meyer in Virginia.
The 9 p.m. speech will be Trump's first nationally-televised address — except for his address to Congress in February — as president. Trump will outline "a path forward for America's engagement in Afghanistan and South Asia," the White House said.
Though officials declined to give specifics on what the strategy would be, Defense Secretary Jim Mattis reportedly received authorization in June to send as many as 3,900 troops to Afghanistan, to expand and support US military efforts there.
Administration aides hinted to the New York Times that any increase in force levels would be paired with requirements that Afghans would do more to fight corruption or meet other new standards of good governance.
During his campaign, Trump frequently criticized US involvement overseas, including in Afghanistan. In 2013, he tweeted in favor of a "speedy withdrawal."
BuzzFeed News will carry the speech live and provide updates here.
Source: https://www.buzzfeed.com/usnews.xml