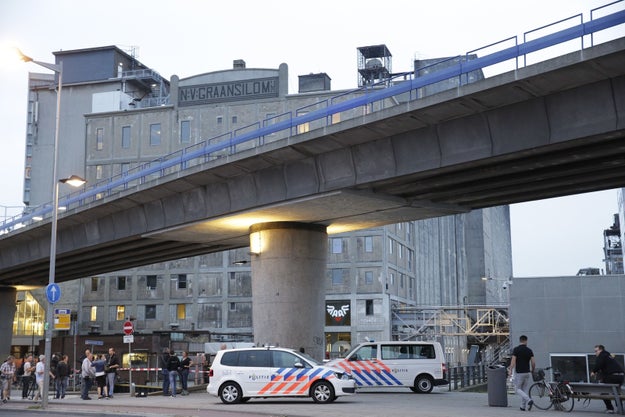 Arie Kievit / AFP / Getty Images
Dutch police evacuated a concert venue in the city of Rotterdam on Wednesday after receiving intelligence about a terrorist threat, authorities said.
Officers have detained a man driving a van from Spain, police said in a statement on Twitter.
The Associated Press reported that a van containing gas bottles was stopped near the concert venue, The Maassilo.
Rotterdam Mayor Ahmed Aboutaleb told the AP that the venue was evacuated after Dutch authorities received a tip from Spanish police, who are investigating the terror attack in Catalonia last week that killed 15 people.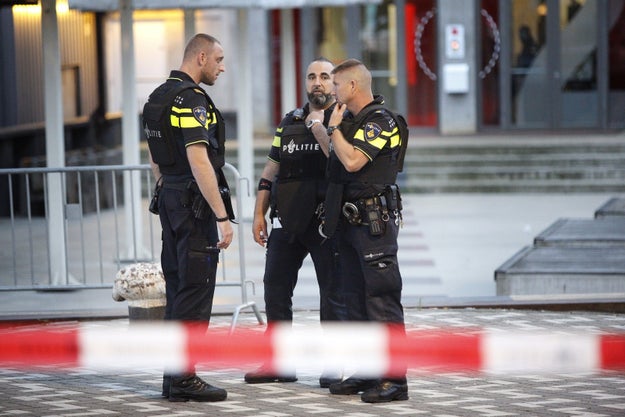 Arie Kievit / AFP / Getty Images
The California-based band that was scheduled to play at the venue, the Allah -Lahs released this statement to BuzzFeed News:
Due to a potential terror threat at The Maassilo in Rotterdam, the Allah-Las show was cancelled tonight.
Details are not available at this time as the incident is still under investigation. The band is unharmed and are very grateful to the Rotterdam Police and other responsible agencies for detecting the potential threat before anyone was hurt.
We are unable to comment any further at this time.
The venue posted a message to Twitter that read, "Because of a terror threat, the concert of Allah-Las is not on, due to the police tonight!
The US State Department also issued a message warning Americans to avoid the area.
"Police have closed off the area, and a heavy police presence is on the scene," the State Department said.
In a 2016 interview with the Guardian, lead Allah-Lahs singer Miles Michaud said the band chose their name because they wanted something "holy sounding."
"We get emails from Muslims, here in the US and around the world, saying they're offended, but that absolutely wasn't our intention," Michaud told the paper. "We email back and explain why we chose the name and mainly they understand."
European investigators have been working to determine the extent of the terror cell behind the Spain attacks. Police in Catalonia have said the terrorists had planned to use explosives in their attacks, but were forced to use vehicles after an accidental explosion killed three plot members at a home.
The information about the planned attack comes in the wake of other large-scale attacks on concert venues in Europe in recent years: the 2015 attack in Paris that included the Bataclan, where 89 people where killed, and the attack on an Araina Grande concert at the Manchester Arena in May this year, where 22 people were killed.
This is a developing news story. Check back for updates or follow BuzzFeed News on Twitter.
LINK: A Terrorism Plot Like Barcelona Requires A Leader. So Who Was It?
Source: https://www.buzzfeed.com/usnews.xml