"If you give me an opportunity to interact with a #brand that's popping into my timeline without my consent, I'm gonna get weird."
Earlier this month, the Tony the Tiger Twitter account tweeted out a GIF of milk being poured into a bowl of Frosted Flakes. They tagged the post with #Blushing and commented on how attractive the cartoon tiger looked on the box.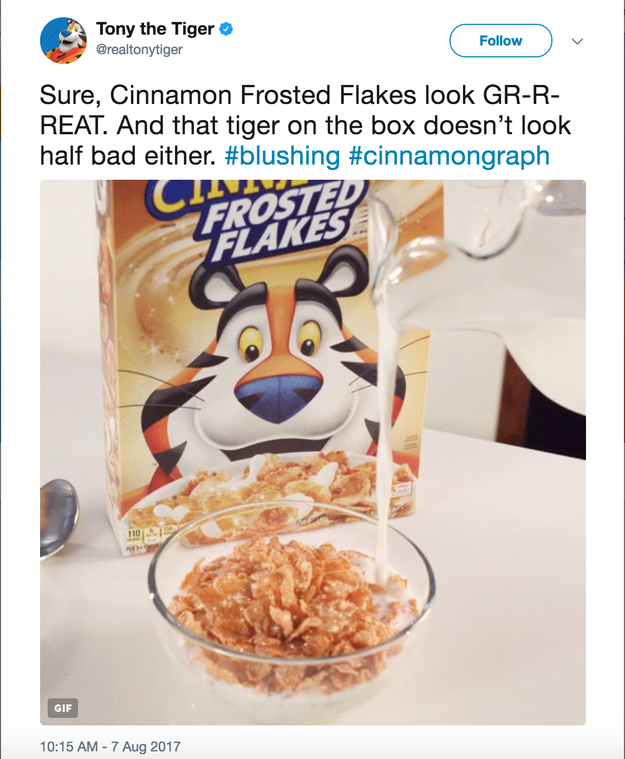 A 30-year-old Twitter user named Alex Boivin then replied to the tweet with "I'd fuck that tiger."
A few weeks after Boivin said that he'd fuck Tony the Tiger, he was alerted by Twitter's support team that his account would be suspended for a week.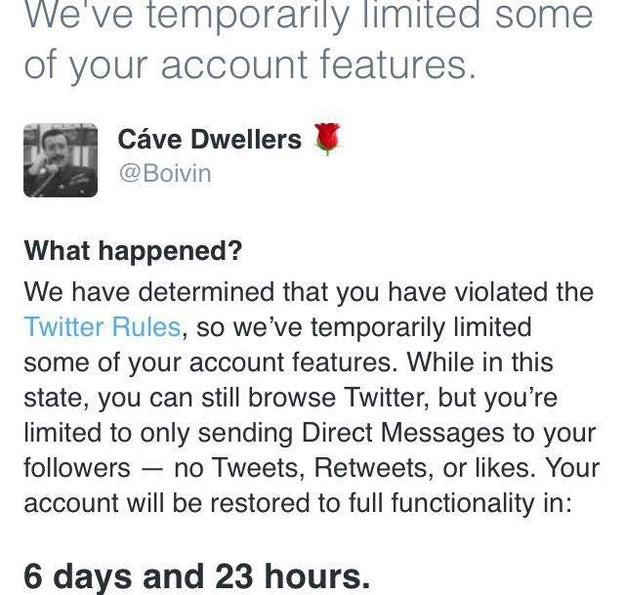 "There was about a two-week gap from the tweet to it getting suspended," Boivin told BuzzFeed News. "Which seems weird because isn't someone at the Kellogg's social media team getting notifications of this? Or does the Twitter team just take that long to get to these things?"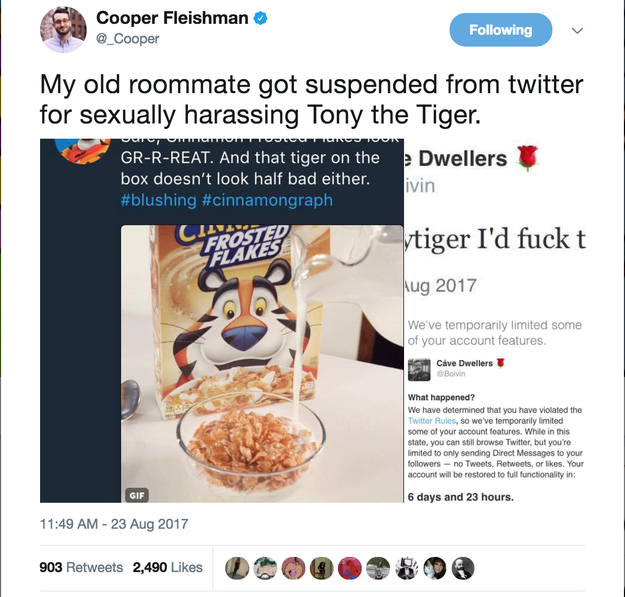 ---
Source: https://www.buzzfeed.com/usnews.xml