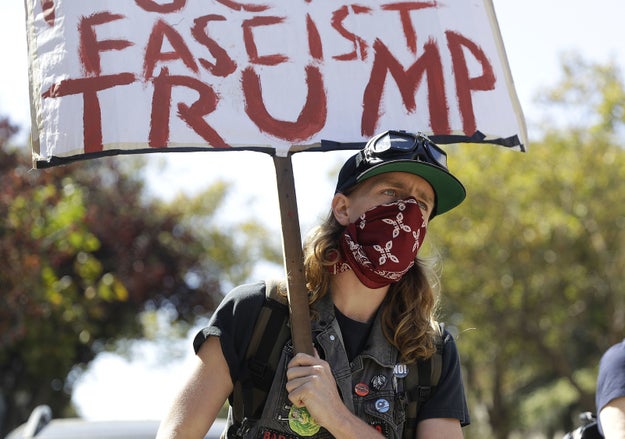 AP/Marcio Jose Sanchez
Hundreds of protestors demonstrating against white nationalism in the wake of the race-fueled Charlottesville violence gathered around Alamo Square park in San Francisco on Saturday after police barricaded the area to quell protests.
San Francisco Police barricaded Alamo Square Park early Saturday morning after right-wing protest leaders announced on Facebook that they cancelled their planned demonstrations.
Joe Gibson, the founder of the right-wing group Patriot Prayer, said on Facebook Live that it would be canceling a protest planned for Crissy Field in Golden Gate Park out of safety concerns. Gibson later said on Facebook that the rally planned for Alamo Square was also cancelled and apologized to anyone who had planned to attend.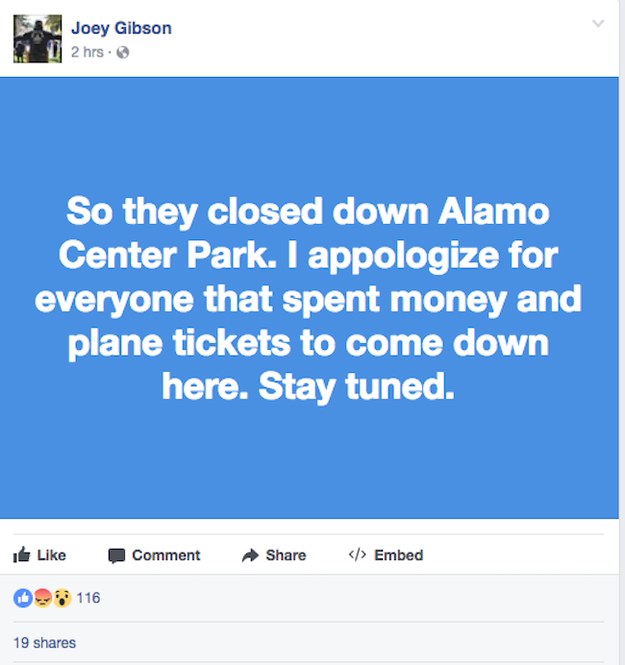 Joey Gibson / Via Facebook: permalink.php
The group had a permit to hold its rally at the Crissy Field location but blamed local officials for tying the event to white supremacist violence, accusing them of using "rhetoric" that invited extremists to the demonstrations.
Kyle Chapman, a self-described Trump supporter "helping lead the fight to destroy Neo-Marxism," said on Facebook that a planned press conference in Alamo Square was cancelled "due to the actions of mayor Ed Lee, SFPD and the media to instigate violence against against us."
San Francisco Mayor Ed Lee, whose office promoted a Friday rally called "Unite Against Hate," told the San Francisco Examiner that while the Prayer Patriot members "have a message that we don't believe in, a message of hate" that the city is one "of love and compassion, and we will always lead with love and compassion."
@blakersdozen / Via Twitter: @blakersdozen
Protesters pushed back against police to try to enter Alamo Square Park but police were able to hold everyone back.
@blakersdozen / Via Twitter: @blakersdozen
People gathered on the corners around the park and soon a group began to push against police. The crowd carried signs that read "Stand Against Racism and White Supremacy!" and chanted, "Whose streets? Our streets!"
One protester carried a photo of Heather Heyer, the 32-year-old woman who was killed by a right-wing extremist in Charlottesville.
The San Francisco Police Department said it has an enhanced presence at the park and will continue to evaluate situations as they evolve and make decisions based on the safety of the public.
San Francisco's municipal transit authority has made some changes to service and will notify riders of any other potential service impacts.
Source: https://www.buzzfeed.com/usnews.xml