The more you know.
President Trump addressed evangelical conservatives Friday at the Values Voter Summit in Washington, DC.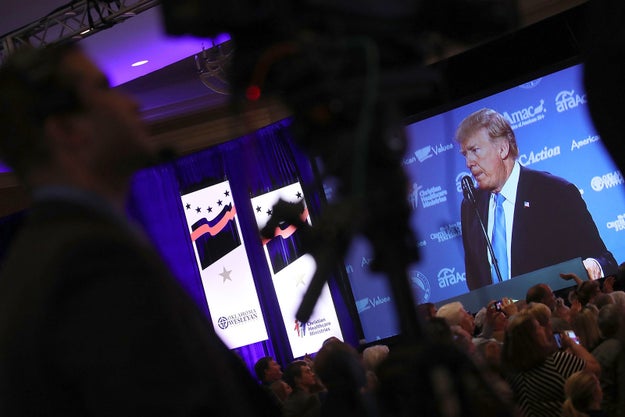 The event was organized by a prominent anti-LGBT group, and anti-LGBT flyers were distributed to guests, but you can read more about that here.
Mark Wilson / Getty Images
At the top of his speech, he mentioned the recent string of natural disasters that have struck Texas, Florida, Puerto Rico, and the US Virgin Islands.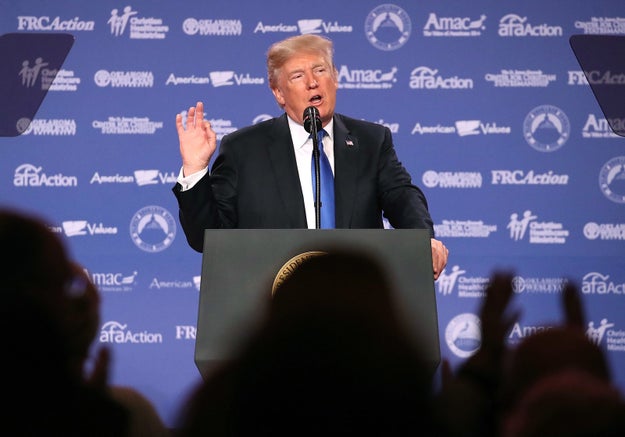 Mark Wilson / Getty Images
"I left Texas, and I left Florida, and I left Louisiana, and I went to Puerto Rico, and I met with the president of the Virgin Islands," he told the crowd.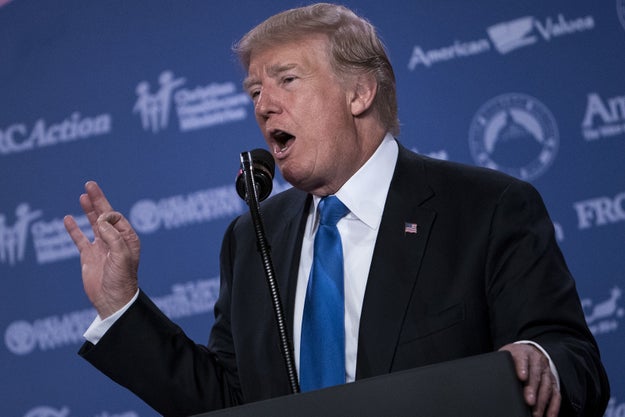 Brendan Smialowski / AFP / Getty Images
Trump was presumably referring to meeting Kenneth Mapp, the governor of the US Virgin Islands, when he visited hurricane-ravaged Puerto Rico on Oct. 3.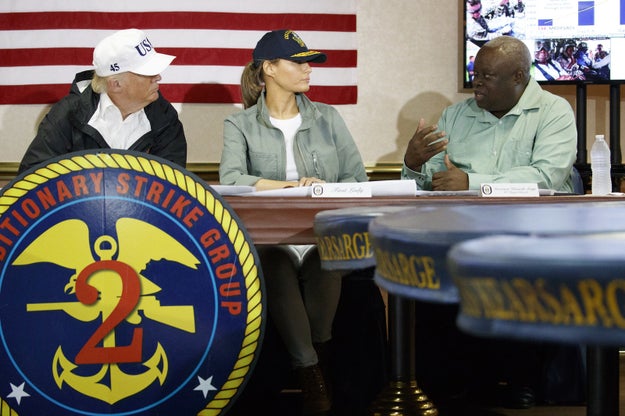 Evan Vucci / AP
Source: https://www.buzzfeed.com/usnews.xml