Milo the cat was reunited with his owner after being found slightly singed and meowing underneath a car.
A California man who lost everything after a wildfire tore through his neighborhood was reunited with his cat Thursday thanks to social media and the work of sheriff's deputies.
[youtube https://www.youtube.com/watch?v=5hIs7GrxxCU&w=560&h=349]
Ed Ratliff, 68, had been looking for his cat Milo since his Santa Rosa home was destroyed in the early hours of Monday.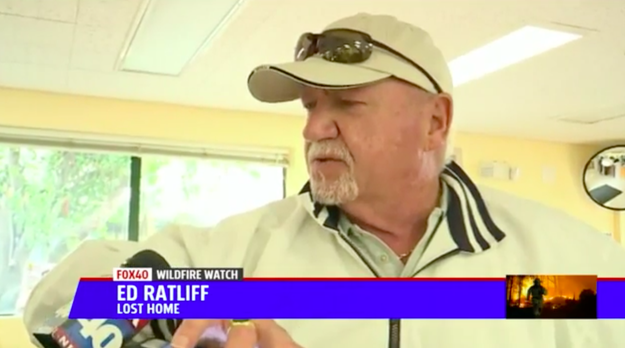 In the chaos of a quick evacuation, Milo ran off. Ratliff had to go.
"We had about 30 seconds to get out of the house from when we found out at 2 in the morning," he told Fox 40 . "All I got was my car."
FOX40
Days later, Sonoma Sheriff's deputies were patrolling in the area of Ratliff's home when they heard meowing.
The sheriff's department posted a video showing a deputy coaxing the cat from under a car to safety.
"Law enforcement proudly serving their community in times of crisis has been amazing," the sheriff's department wrote along with the video.
Sonoma Sheriff
At first, Milo was pretty suspicious.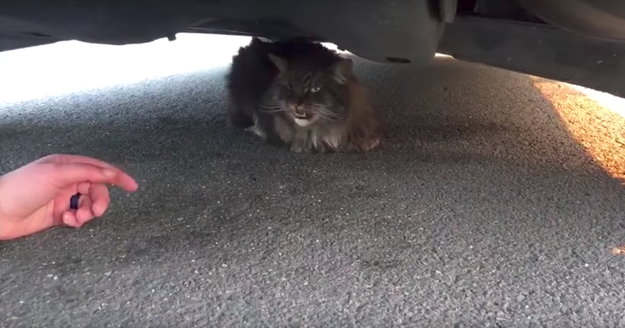 After all, he was bleeding and had suffered burns to his paws.
Sonoma Sheriff
But some patience — and a treat — finally convinced him to come out.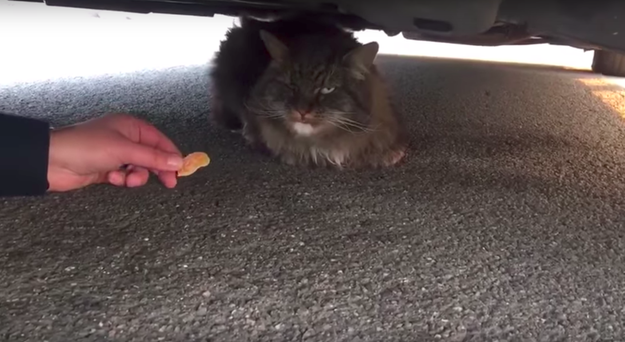 Sonoma Sheriff
He allowed deputies to put a leash on him and take him to Sonoma County Animal Services — who posted a photo which was then seen by Ratliff's relatives in Southern California.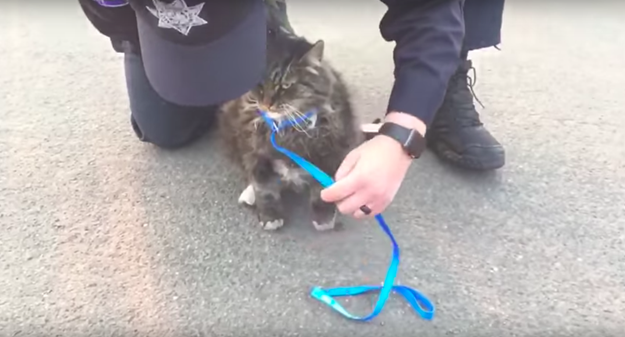 Sonoma Sheriff
Ratliff was reunited with Milo — the only piece of his old life that survived the fire.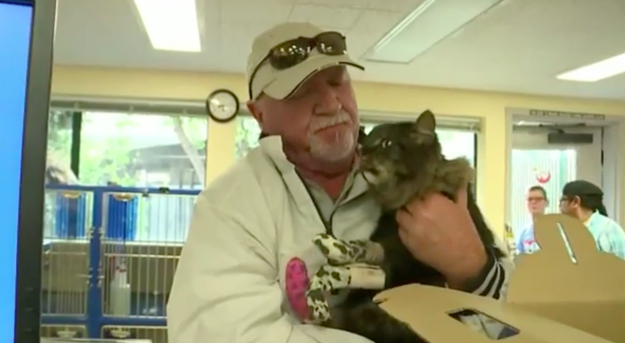 FOX40
Ratliff told Fox 40 that he's thrilled to have Milo back — who's not like other cats.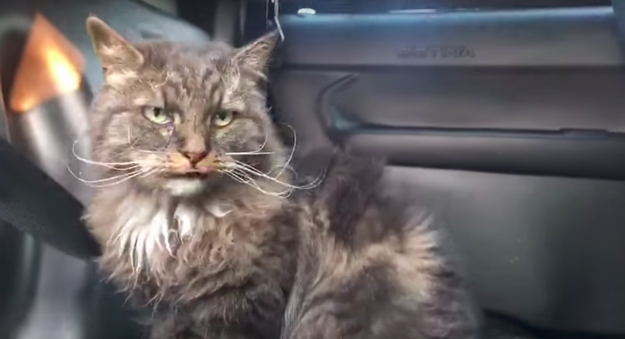 Milo comes when he's called, Ratliff told Fox 40.
"He's like a dog," Ratliff said. "I'm not a cat person, he's like a dog."
Sonoma Sheriff
LINK: Live Updates: At Least 34 People Killed In Deadliest Week Of Wildfires In California's History
Source: https://www.buzzfeed.com/usnews.xml