The content recommendation ad network Outbrain, whose clicky content sprawls across the web, is investigating whether Russian ads or other forms of election tampering took place on its service during the 2016 election.
Outbrain claims to reach more than 550 million visitors per month via content recommendation modules it places on websites of publishers such as CNN, People, and ESPN.
Outbrain is "currently conducting a thorough investigation specific to election tampering and continue to monitor our index," the company said in a statement to BuzzFeed News.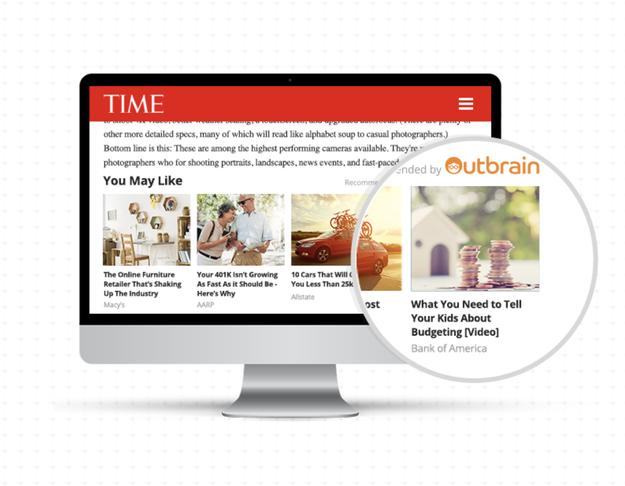 Outbrain's statement comes in the wake of Facebook, Google, and Twitter disclosing that a Russian troll factory purchased ads on their platforms to influence, and divide, Americans before and after the 2016 election. Facebook recently handed over more than 3,000 ads purchased on its platform by the Russians, while Twitter informed congressional investigators that the same group ran 200 accounts on its platform.
"The attempt to spread misinformation that impacts elections is obviously very concerning to us," the Outbrain statement said. "Outbrain has been proactive in combating fake content in the past."
Other large content ad networks contacted by BuzzFeed News said they checked for possible Russian ad purchases and have not found any.
"To our knowledge we do not have any ads on Taboola placed from Russian clients that fit the type disclosed by other advertising platforms," Adam Singolda, the CEO of Taboola, which says it reaches 1 billion visitors per month, told BuzzFeed News. "These types of ads are strictly against our policy. We have a diligent review process, where we closely monitor our advertisers."
Revcontent conducted a review after being contacted by BuzzFeed News and said its compliance team did not identify any Russian ad purchases.
"We just finalized our audit and we found we have no political oriented ads from suspicious Russian IPs," said Katherine McDermott, the brand manager for Revcontent.
BuzzFeed News also contacted Content.ad to ask if it has investigated whether Russian ads were placed on its platform. The company did not immediately reply.
Source: https://www.buzzfeed.com/usnews.xml