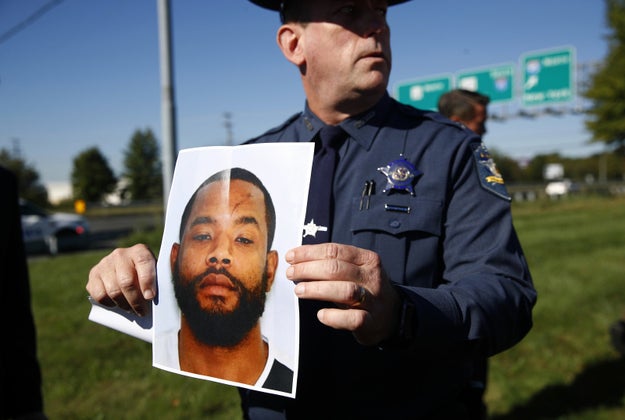 Patrick Semansky / AP
Police are hunting for a man suspected of killing three people in a shooting spree in Maryland and Delaware on Wednesday.
Radee Prince, 37, is suspected of opening fire at his workplace, Advanced Granite Solution, at a business park in Edgewood, northeast of Balitmore, shortly before 9 a.m. local time.
"It was a regular work day," Sheriff Jeffrey Gahler of Harford County told reporters. "He was scheduled to be at work today."
Three of Prince's colleagues were killed and two others were wounded and are in critical condition, according to authorities.
"We pray that number doesn't get any higher," Gahler said.
The victims' identities have not yet been released.
The sheriff said many more employees were present when Prince opened fire using a handgun, apparently seeking to harm as many people as he could.
"My suspicion is that if he could have shot more individuals this incident would have resulted in a greater loss of life," Gahler said.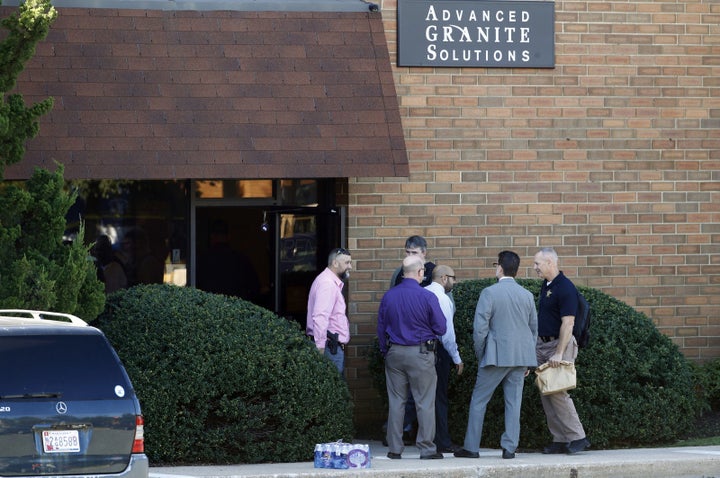 Patrick Semansky / AP
Prince is alleged to have fled the scene in a 2008 black GMC Acadia.
As authorities began a large search for Prince, police in Delaware announced he was a suspect in another mid-morning shooting in Wilmington, some 20 minutes away from Edgewood.
Prince is a resident of Wilmington, police said, and he should be "considered armed and dangerous."
Wilmington police were due to hold a press conference on Wednesday afternoon to offer more details on the shooting there.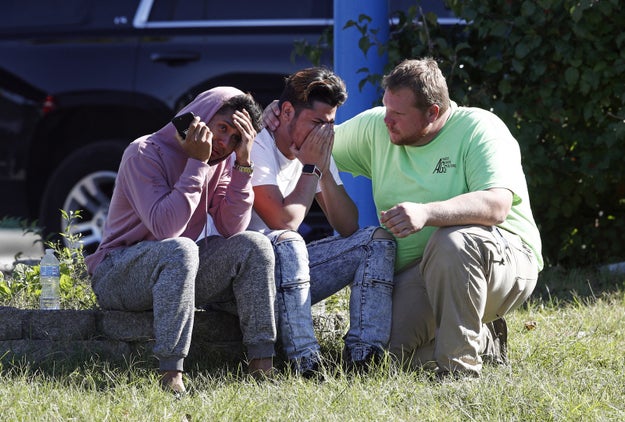 People gather across the street from the scene of the shooting.
Patrick Semansky / AP
The FBI and ATF are now involved in the hunt for Prince, and authorities are interviewing his friends and family to determine where he could be hiding.
"On the Northeast Corridor there is a search for this vehicle and this suspect. Every police department and every police officer is aware of who is being looked for," Gahler said.
Investigators have not yet determined a motive. Gahler said Prince had worked at Advanced Granite Marble for four months.
"I would ask him obviously to stop what he has started doing today," the sheriff urged Prince. "Enough loss of life. Stop and turn himself into authorities. We can end this peacefully."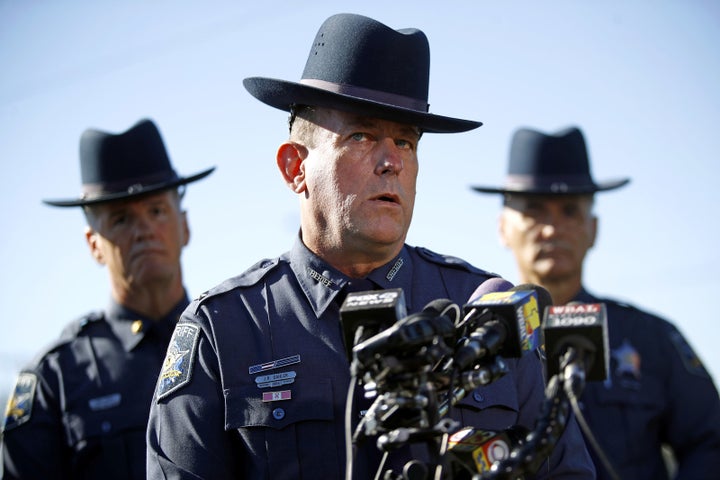 Harford County Sheriff Jeffrey Gahler.
Patrick Semansky / AP
According to the Baltimore Sun, Prince was fired from another job earlier this year after he attacked a colleague. A co-worker reportedly sought a restraining order, saying Prince has punched a colleague in the face and threatened other workers.
"I felt very threatened because he is a big guy and very aggressive on me," the employee wrote.
The Sun reported a county judge rejected the request for a restraining order, saying the burden of proof hadn't been met.
Representatives from Advanced Granite Solutions on Wednesday afternoon offered their condolences to the victims' families.
"Words cannot express our feelings," the company posted on Facebook. "We mourn the loss of our friends. We would like to send our sincere condolences to the families. May God give our friends eternal rest and the families the strength to bear the great pain."
Source: https://www.buzzfeed.com/usnews.xml