"I don't think women understand how straightforward the male mind is."
Williams said she was washing dishes when Cade came home with their daughter. "He told me she was asleep so I told him to just put her in the bed and I'd wake her and bathe her later," Williams told BuzzFeed News.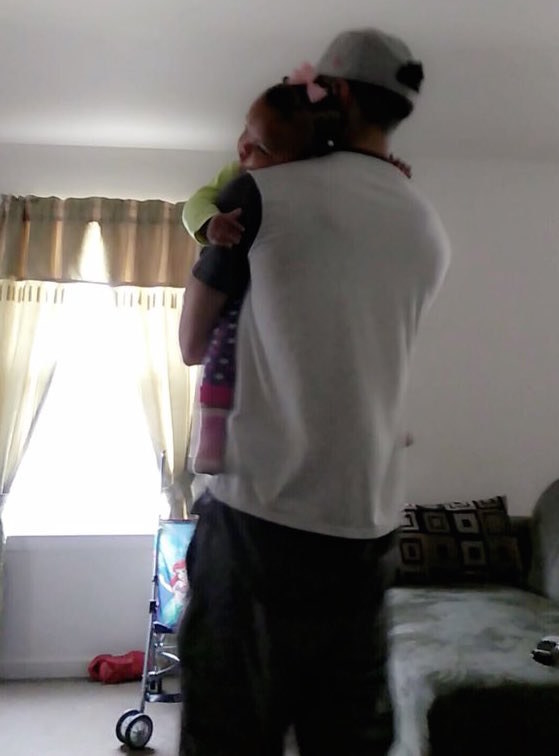 "He said 'OK'" and left the kitchen, she said.
When she was done with dishes, she walked upstairs to check on London.
Ashlie Nicole Williams
There, Williams realized Cade had listened to her instructions diligently…almost too diligently. He had taken London straight out of the car and directly into bed, without passing "Go," collecting $200, or removing her car seat. He did, however, tuck her and the car seat in.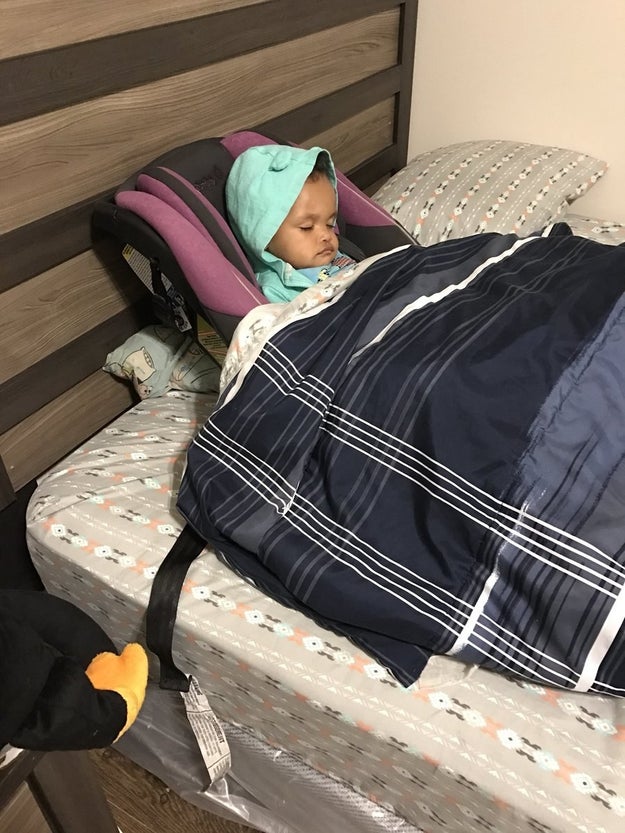 "I literally walked out of the room to laugh because I didn't want to wake her up," London's mom said. "I turned the light out and left her there."
She said she looked at Cade and said, "Really, dude?" which was met with a blank stare.
"I couldn't be mad because he did EXACTLY what I asked," Williams added while laughing.
Ashlie Nicole Williams
Source: https://www.buzzfeed.com/usnews.xml