Who did this to Grace's mom??????
Grace is a 23-year-old working in advertising in the Boston area. She lives near her sweet mom, who is a nurse.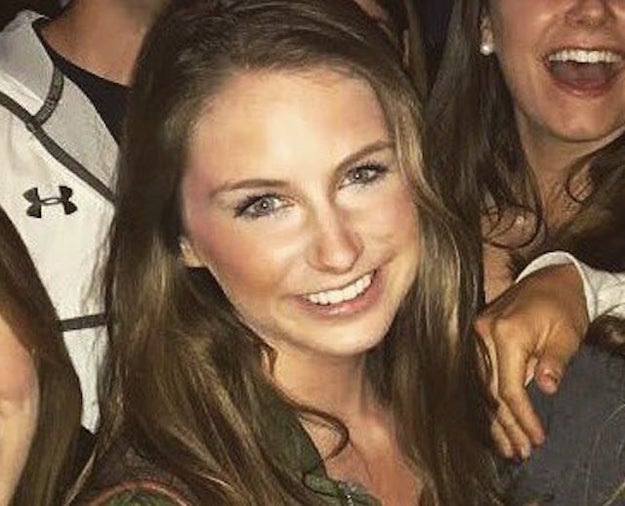 (We're not using Grace's surname or her mom's name because… well, you'll see).
Like many moms, Grace's mom sends her texts to make sure her daughter is being safe in the world. So, as it gets colder outside, she decided to send her a funny text about making sure to watch out for frost. But instead, she said this: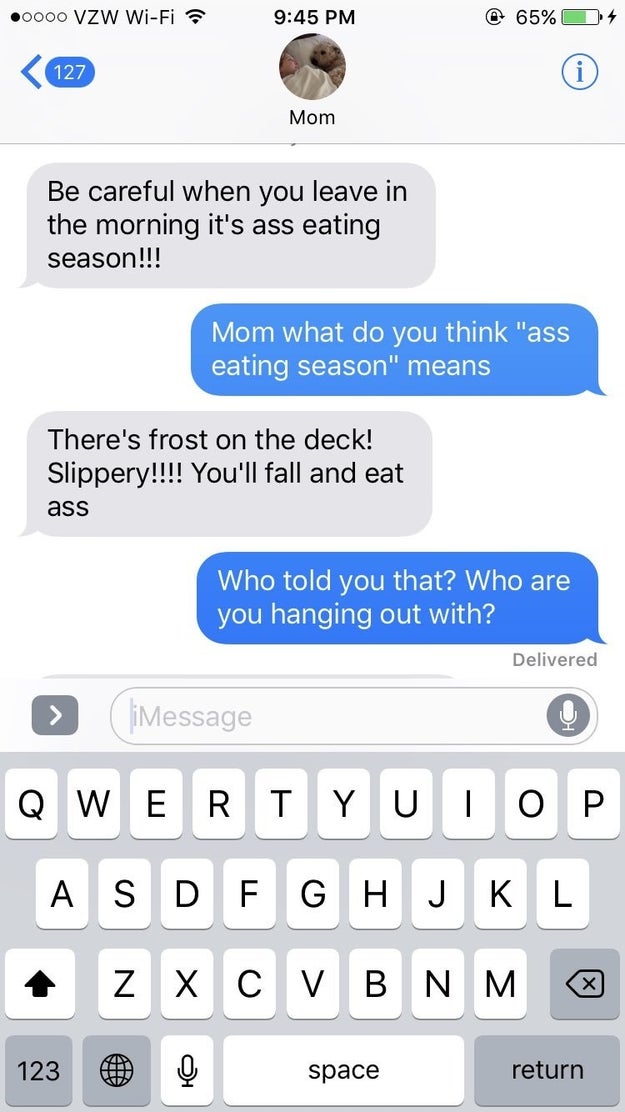 OMG…MOM!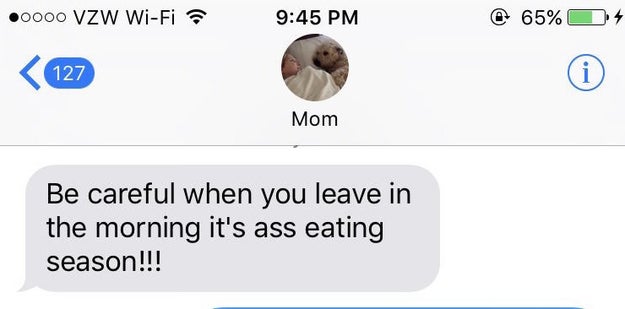 Grace told BuzzFeed News she knew immediately her mom didn't know what "ass eating" actually meant.
"I think this is something she might have overheard or seen in a meme and confused it for 'eating shit,' and then was trying to be funny when she texted me," she said.
She told her mom it meant something sexual and NOT to look up the phrase.
"She was a little embarrassed but thought it was funny," Grace said. "I don't know if she looked it up, I really hope not."
Source: https://www.buzzfeed.com/usnews.xml