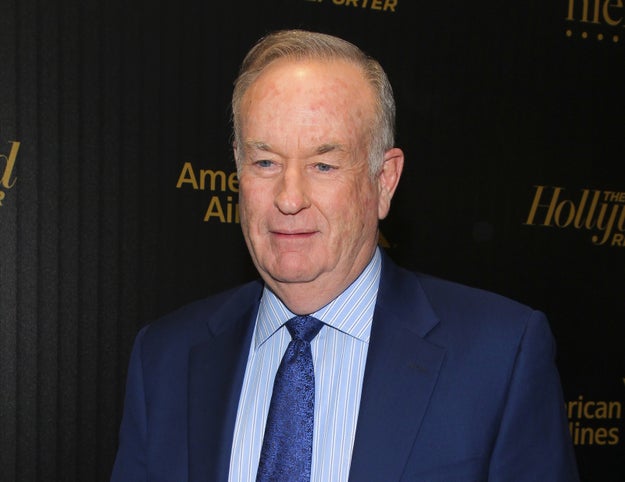 Andy Kropa / AP
Bill O'Reilly is filing a $5-million defamation lawsuit against a former New Jersey politician who wrote a lengthy statement defending an ex-partner who he said publicly settled her case against the former Fox News host.
Michael Panter wrote in a Facebook post that his ex, whom he did not identify, came home from work stressed, confessed to him that O'Reilly had hit on her, and was subjected to late-night calls from O'Reilly.
He said on one occasion he overheard O'Reilly phone his ex to ask her to dig up dirt on a new accuser — with the knowledge of senior Fox News officials: "He asked if anything was known about her sex life. He asked if she used any illegal drugs. He also asked if anything was known about her financial situation and marriage."
Fox News declined to comment on the post, but an insider at the company said Panter appeared to be referring to an alleged call made more than six years ago, and no executive currently working at Fox News could have been on such a call.
After the New York Times revealed fresh allegations against the news host over the weekend, Panter said he decided to speak out because he was outraged after hearing O'Reilly repeatedly state he did nothing wrong.
Panter, who served as a Democrat in the New Jersey state assembly between 2004-08, said that while his ex might be bound by non-disclosure agreement, "I am not."
In response to Panter's Facebook post, O'Reilly spokesman Mark Fabiani released a statement to BuzzFeed News:
Panter's post is completely contrived, false and defamatory, aimed at hurting Bill O'Reilly and his family. Mr. O'Reilly will be commencing legal action against Mr. Panter, and the ex-partner he quotes, for all damages he and his family have suffered from this improper conduct.
O'Reilly filed the summons in New York over Panter's "intentional, malicious, and bad faith actions in making defamatory and false statements in a publicly-available social post."
O'Reilly said he is seeking damages for the "public hatred, ridicule, disgrace, and permanent harm to his professional and personal reputation."
Last week, O'Reilly also lashed out at the New York Times, saying that the paper's story alleging he paid a massive $32 million settlement to a woman who accused him of sexual harassment was an attempt to smear him and ruin his career prospects.
Read O'Reilly's summons against Panter here:
LINK: Bill O'Reilly Is Accusing The New York Times Of Smearing Him To Ruin His Career Prospects
LINK: Fox News Ditches Bill O'Reilly After Several Women Said He Sexually Harassed Them
LINK: Bill O'Reilly Is Running Out Of Friends
Source: https://www.buzzfeed.com/usnews.xml