New York City police said the truck hit people on a bike and pedestrian path, then continued on and hit another vehicle. Officers shot the suspect, who was in custody Tuesday afternoon. Warning: Graphic images.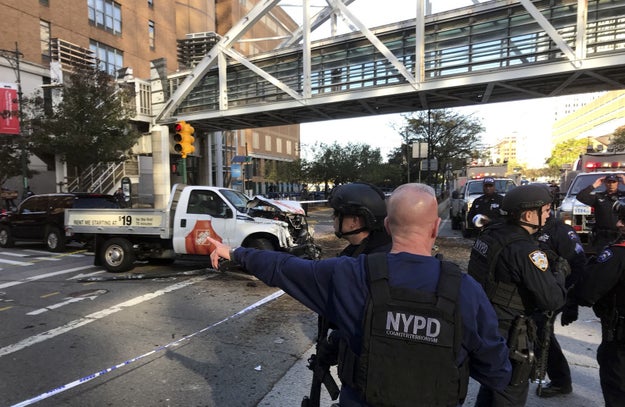 Martin Speechley / AP
Multiple people died and numerous others were injured Tuesday after a driver plowed a pickup truck into a bike and pedestrian path in lower Manhattan.
The New York City Police Department said on Twitter that the incident happened when a suspect drove his truck into the path on West St., a few blocks north of Chambers St. The truck struck multiple people, then continued south until it hit another vehicle, police said.
The suspect then got out of the truck, displayed "imitation firearms" and was shot by police officers. The suspect was in custody, police reported.
Police said there were "several" fatalities, as well as "numerous people injured." The New York Times, CNN, and NBC all reported that six people were killed in the incident. Images from the scene showed at least one body lying near a sidewalk.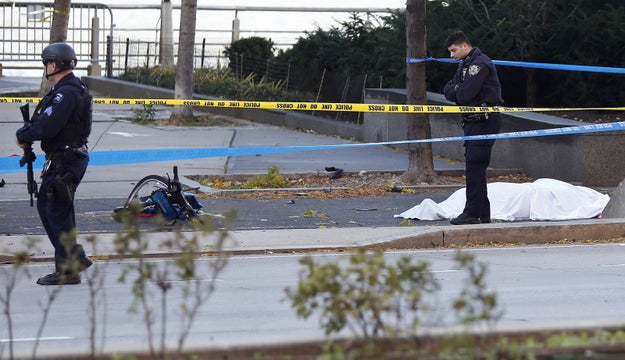 A police officer stands next to a body Tuesday in Manhattan.
Bebeto Matthews / AP
Police advised people to avoid the area around Chambers St. and West St. Donald tweeted that the incident took place on the Westside Highway.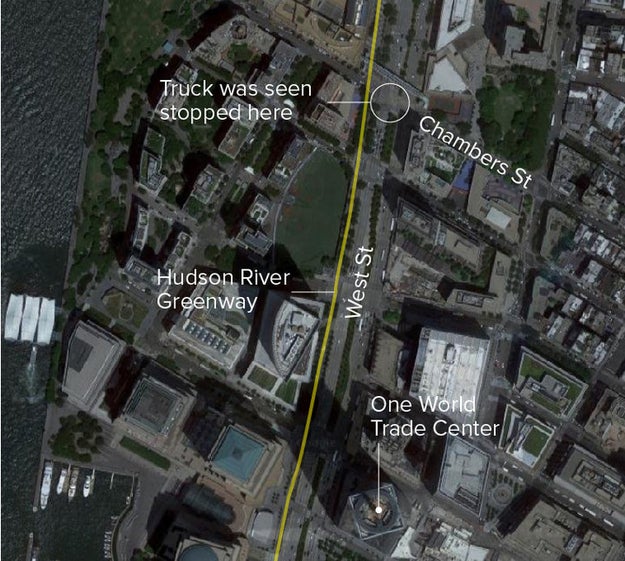 BuzzFeed News // Google Maps
Video purportedly from the scene also showed people lying on the ground, as well as mangled bicycles.
A witness, Ramon Cruz, who spoke to WABC said on air that he saw the a man get out of his car "and he was screaming in the street."
"He look frustrated, panicked, confused," Cruz said. "From there, a whole bunch of customers started running past me, yelling, 'He's got a gun! He's got a gun!' I did not see any gun."
Other images and video showed a significant police presence in the area, as well as what appeared to be a wrecked truck with a Home Depot logo on the hood. Home Depot told BuzzFeed News the company "is cooperating with authorities in their investigation."
Following the initial reports of the incident, New York council member Margaret Chin tweeted that she was "shocked and concerned."
This is a developing story. Check back later and follow @BuzzFeedNews on Twitter for updates.
Source: https://www.buzzfeed.com/usnews.xml